»

Responsible Gambling Canada
Responsible Gambling Canada
Responsible gambling is supported by the top Canadian casinos recommended by Maple Casino, who believe that players should always stay ahead of the game by playing safely. Gambling, while being a fun pastime, does involve some risk. Risks that could result in a loss, and this could be harmful if not kept under control.
A realisation has been made that a small percentage of players do fall into destructive playing patterns and succumb to a pathological gambling addiction. Therefore, Maple Casino's highly rated casinos are committed to creating a safe and responsible online gaming environment by complying with industry standards set by regulatory bodies like eCOGRA. So, always remember that gambling, if not played responsibly, could result in financial, social or health related problems.
Canadian Under 18 Policy
Gambling for under 18s is strictly forbidden.
Gambling involves risk and should be carefully monitored.
Gambling can be harmful and should be played responsibly.
Please note that the legal age of persons to register and play at any of Maple Casino's shortlisted casinos is 18 years. It is advised that if children below 18 have access to a computer with internet connection capabilities, that account holders take care to keep their account number and password confidential. Do not leave children unattended around computers while the online casino website or the software is in use. For more information on how to implement a filter to block gaming websites from any underage persons, the following sites should be considered:
www.cyberpatrol.com
www.netnanny.com
Problem gaming or gambling addiction refers to the circumstance where gambling begins to affect a person's life in a negative way. If the act of gambling causes any problems to a person's emotional and physical well-being, state of mind, their family, relationships, job or financial situation, then it is crucial to seek help. If a player suspects themselves or one of their family members of having such a problem, it is important to take the first steps in getting help.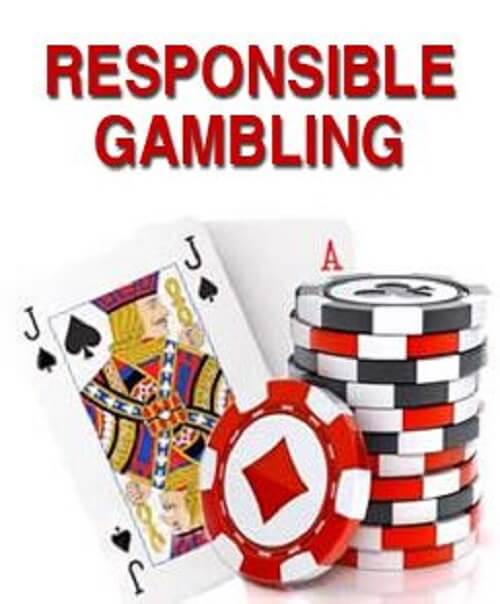 How to recognize a gambling problem
Do you think you or someone you know might have a problem? Answer the following questions…
Do you ever lose time from work or school due to gambling?
Has gambling ever made your home life unhappy?
Does gambling affect your reputation?
Have you ever felt remorse after gambling?
Do you ever gamble to get money to pay debts or solve financial difficulties?
Does gambling cause a decrease in your ambition or efficiency?
After losing, do you feel the need to return as soon as possible and win back your losses?
After winning, do you have a strong urge to return and win more?
Do you often gamble until your last cent is gone?
Have you ever borrowed money to finance your gambling?
Have you ever sold anything to finance gambling?
Have you ever been reluctant to use your "gambling money" for normal expenditures?
Does gambling make you careless of the welfare of yourself or your family?
Do you ever gamble longer than you had planned?
Have you ever gambled to escape worry or trouble?
Have you ever committed, or considered committing an illegal act to finance gambling?
Does gambling cause you to have difficulty sleeping?
Do arguments, disappointments or frustrations create an urge within you to gamble?
Do you ever have an urge to celebrate any good fortune by a few hours of gambling?
Have you ever considered self-destruction or suicide as a result of your gambling?
How to Get Help
If a player were to have answered yes to any of the above questions, it could mean that they have a problem or they could be a compulsive gambler.
If this is the case, there are a few options where they can seek assistance and advice by contacting one of the organizations below:
Problem Gambling Guide
http://www.problemgamblingguide.com/
Gamblers Anonymous Australia 
http://www.gansw.org.au 
(02) 9726 6625
BC Responsible & Problem Gambling Program 
http://www.bcresponsiblegambling.ca
The Canadian Partnership for Responsible Gambling
http://www.cprg.ca
How can a player protect themselves?
There are also a few ways in which casinos can help players protect themselves should they think that they or someone they know has a gambling problem.
1. Self-Exclusion Periods
6 Months Self-Exclusion Period: all existing and new casino accounts as well as all financial accounts within the casinos recommended by Maple Casino, can be locked for six months. This is on the premise that a player requests to do a self-exclusion period due to a gambling problem or inability to control his/her gambling. Access to any funds which are in the account of the player will be subject to the casino's terms and conditions. Usually, no promotional material is sent to the player by any means while they are on the self-exclusion period. The account can only be reopened after six months at the player's request – the casino will not contact the player with a reminder.
Should a third party make an application for a player's exclusion, they will be contacted for proper identification and based on the circumstances, the player for whom the exclusion is being sought shall be contacted before any action is taken.
2. Cool-Off Period
If a player does not believe that a gambling problem is the reason for their account locking, online casinos featured on Maple Casino can offer the following:
a) the 24-hour cool-off period (all accounts are locked for 24 hours, the player will have to contact the casino to unlock the account);
b) the 7-day cool-off period (all accounts are locked for seven days and the player will have to contact the casino to unlock the account)
3. Deposit Limit Options
Another way in which a player can monitor their gambling habits is to set deposit limits which will help curb the amount they spend at any given time. A player should simply get in touch with the casino's contact centre and the limit will be implemented within 24 hours. The options are as follows:
Daily deposit limits
Weekly deposit limits
Monthly deposit limits
4. Locking of accounts for a predetermined timeframe
A player can inform the casino as to how long they would like their account to be locked. The casino will lock it and the account will remain locked until that period passes.