»

Progressive Jackpots in Canada
Progressive Jackpots in Canada
Progressive jackpots are jackpots that increase each time the game is played, but the jackpot is not won. These types of jackpots give players a chance of winning massive cash prizes. These casino games present players with the opportunity to millions of CAD$ off a minimal bet. The biggest online progressive slots jackpot in history paid out the equivalent of $26 million in Canadian dollars.
So, if you are looking for a cheap way to luxuries, progressive jackpots are your solution. This guide to progressive jackpots in Canada tell players who accumulated pots work, as well as the different types of progressive slots. It also gives a history of slots development, tips for playing on slots row, and information on the biggest jackpots ever. For players unsure about progressive slots, we give pros and cons for deciding which online slots Canadians should play.
How do progressive Jackpots work?
Progressive jackpots are certainly a great choice for any player looking for something life-changing. There are many progressive jackpot casino games for you to strike gold on. So, whether you enjoy slots, poker, or roulette, there is a progressive jackpot waiting for you.
Before we continue, let's take a look at how these jackpots accumulate to millions of dollars.
Simply, these casino games increase each time a player places a wager on them. A small percentage of each wager is contributed towards the jackpot. When the jackpot is won, the jackpot will automatically reset for the next spin to a pre-determined amount. In essence, the jackpot amount will keep growing at a rapid pace with each wager placed on it. In some cases, these jackpots can be linked, which means the jackpots will be even greater. This is because they are more likely to grow at a much more rapid pace.
Progressive Jackpot Casinos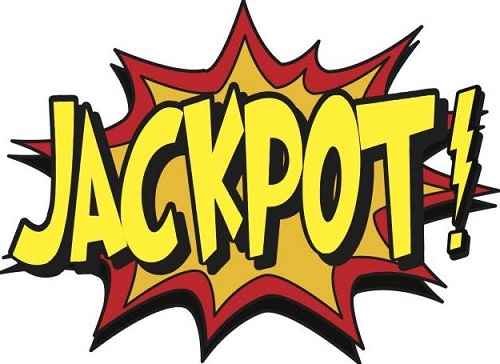 Types of Progressive Jackpots
There are many types of progressive jackpots which all follow the same principle, but differ slightly. Some of these jackpots increase more rapidly than others. Let's take a look the three main different types of progressive jackpots and what make them so unique.
Stand-Alone Progressive: These are progressive jackpots are not linked to any other machines. They also feature a progressive jackpot, with a small percentage of each wager contributed to that jackpot. The jackpot amount is generally displayed on the side of the slot machine reels, so players will be well aware of what is at stake.
In-House Jackpots: This is a group of slot machines that are connected together to form part one jackpot. These slot machines are connected within a single casino. The jackpot amounts here do not reach millions of However, they do still carry a substantial payout value.
Networked Progressive Jackpots: These are slot machines that are linked from various online casinos. For example; the same slot machine across some different casinos will be linked together to form one jackpot amount. This jackpot has the potential to reach millions of dollars and will change your life forever, should you be fortunate enough to hit it big!
What are the Pros and Cons of Progressive Slots?
Players new to slot machine might wonder why anyone would play a 3-reel classic with a fixed jackpot. Progressive slots pay out a life-changing sum of money, so why not play the slots with lottery-style payouts all the time? Let's examine that question by surveying the pros and cons of progressive jackpot slots.
Huge Jackpot – Progressive slots have payouts in the tens of thousands, hundreds of thousands, or millions of dollars. All record jackpots came from progressive slots.
More Volatility – Naturally, progressive slots are more volatile — you win or lose bigger amounts. This is double-edged sword. Some players want volatility; others don't.
Fewer Winning Sessions – To pay for those huge jackpots, progressive slots require more players lose money along the way. That leads to more losing sessions.
Lower Return-to-Player – It's a truism that the higher the jackpot, the lower the expected return-to-player (RTP). Fixed jackpot slots tend to pay out a higher percentage.
Only in the Best Casinos – Online progressive slots with the highest jackpots only can be found in high performing online casinos. Many lesser sites can't afford to pay out million-dollar prizes.
Progressive slots players have visions of a massive life-altering jackpot when they play. Players who prefer fixed jackpot slots or 3-reel spinners want to play machines with a better chance of paying out. Some prefer expected returns in the 96% to 97% range. If you don't mind volatility, then progressive jackpot slots are the way to go.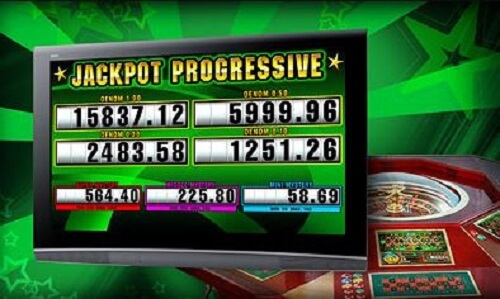 What are the Most Popular Progressive Slots?
The most popular progressive slots are those with the biggest payouts. These create buzz anytime the progressive system accumulates a large prize. Here's a look at the top jackpot slots at the top online casino software companies.
Microgaming Progressive Slots – Mega Moolah Slots from Microgaming is the most popular online progressive slot. The reason is simple: Mega Moolah has the biggest payouts. Mega Moolah's €18,915,721 jackpot paid out in October 2018 is the record online slots jackpot of all time. The prize comes to more than $20 million US dollars or $26.33 in Canadian dollars. Major Millions, King Cashalot, and Treasure Nile are popular Microgaming progressive slots, too.
Net Ent Progressive Slots – Net Entertainment's slots include Arabian Nights and Cosmic Fortune, which have had payouts in the $500,000 range. NetEnt's slots don't match Microgaming, but they're still big payouts.
Playtech Progressive Slots – Playtech's top progressive include Beach Life ($8.2 million), DC Super Heroes, Age of the Gods, Frankie Dettori's Golden 7, and Everybody's Jackpot. The first three Playtech slots have million-dollar jackpots, while the final two are over $500,000.
What are some of the Richest Winners of a Progressive Jackpot?
Most of the biggest jackpots happened over the past 5 years. At the same time, online progressive jackpot winners now tend to remain anonymous. As the payouts increased and news spread, the issues which comes from winning $15 million to $20 million meant players choose to remain anonymouos. At this point, 3 of the top 5 progressive slots winners in online casino history are anonymous.
Jon Hayward won the 3rd largest Mega Moolah progressive jackpot in October 2015, and he remains the known individual with the biggest prize. Here's the full scoop.
€18.92 Million – Anonymous – 28 September 2018
$20.05 Million – Anonymous – 30 January 2019
£13.21 Million – Jon Hayward – 6 October 2015
$12.96 Million – Anonymous – 5 March 2019
$11.63 Million – Marcus Goodwin – 7 November 2016
$9.49 Million – John Orchard – 9th December 2012
$8.65 Million – Georgios M – 11th May 2009
Progressive Jackpot Tips and Tricks
Progressive jackpots have the potential to fulfill your big dreams. However, the odds of winning such an abundance of money are fairly small. To help you be one step closer to reaching your dreams, we have come up with some helpful tips and tricks for you.
Set-Budget: It can be easy to become consumed in your slot game. This could lead you to potentially forgetting how much you are spending. We highly recommend you set yourself a budget, so you don't find yourself eating into your rental funds.
Auto-Play: Make use of the auto-play function whenever you possibly can. This will help increase your chances at winning frequent small jackpots. These small stakes can then be used with the aim of achieving the big one.
Maximum Bet: Place the maximum wager whenever possible. This is because a progressive jackpot can only be claimed when the maximum wager has been placed.
Always try a play a progressive jackpot that suits your budget and style. This helps you from running into any issues.
Progressive Jackpot History
Progressive jackpot casino games are more common among slot machines. However, there are some table games that carry a progressive jackpot. Such jackpots have really boomed over the last decade or two. These games are based on the original classics that were invented over a century ago. These traditional casino games provided a huge amount of fun and great rewards.
For instance, the first slot machine, Charles Fey's Liberty Bell, rewarded players in the form of chewing gum and other small novelties. The slots then moved towards other novelties, before progressive to real money rewards. Another contributing factor to the overall popularity of slot machines was the advancements these casinos games were undergoing.
The 1980s had the first real breakthrough with the establishment of the first video slot. IGT realized electronic slots allowed designers to depart from mechanical reels and create truly huge prizes. Reels were replaced by computer screens and random number generators (RNGs). This was the first step towards progressive jackpots. Developers began experimenting with the video slot machines, trying to figure out how to link them machines together to introduce the first form of a progressive jackpot.
By the 1990s, IGT's progressive slots were world-famous, spawning many imitators. IGT remains a leader of the pack with its Megabucks Slots, which hold most of the land-based records for jackpot prizes. Progressive jackpots today are remarkable and certainly add an extra exhilarating thrill to the average player. This can be thanks to technological developments and the Internet, which provide unlimited freedom to linking multiple machines together.
Progressive Jackpot FAQs
Progressive jackpots provide players with the opportunity of winning copious amounts of money. This is done through constant gameplay, whereby a small portion of all player's wagers is transferred into this massive jackpot.
Unfortunately, there is very little that a player can do to increase their chances of winning this jackpot as they are designed to be entirely random. Because of Random Number Generators (RNG), it cannot be controlled by the player; it is all about luck.
Of course, they do. Nearly all progressive jackpot games found at online casinos can be found on Maple Casino's top listed mobile casinos. Giving the player the chance to play wherever and whenever they feel like it.
It is encouraged that you do, of course, if your bankroll allows for it. This is because progressive jackpot games often stipulate that the maximum amount is necessary. However, if you can't afford the maximum wager, don't break the bank. You will still be able to win a decent amount of money without placing the maximum bet.
It is very few and far between that someone will win the progressive jackpot. With the same kind of odds as the lotto. It is all about timing and luck, whether you have spent a few CA$ or thousands of CA$ you have the same chances of winning.
Three, these are namely; Stand alone, Networked Progressive jackpots and in-house progressive jackpots.