»

Play Baccarat Online in Canada 2021
Play Baccarat Online in Canada 2021
Playing Baccarat online in Canada can be done at most online casinos. Whether you want to play free baccarat, or you want to play for real money, the online casinos we recommend have you covered. For those that don't know, baccarat is a casino card game where you bet on your hand, the banker's, or a tie. Generally considered a game of class, baccarat draws its origins from French nobility. While there is some chance involved, baccarat strategy can help increase your odds of winning. Below our Maple Casino team discusses how the game of baccarat works, what the odds are, and the different baccarat variations.
Casinos in Canada that offer Baccarat Online
$1500 Bonus
Rating: 4.5/5
$1500 Bonus
-
Rating: 4.5/5
$1500 Bonus
Rating: 3.45/5
$1500 Bonus
-
Rating: 3.45/5
$1500 Bonus
Rating: 2.9/5
$1500 Bonus
-
Rating: 2.9/5
History of Baccarat
Rumoured to have been created by King Charles VIII, baccarat dates back to the 1400s in Italy and France. In fact, with baccarat online, your casino likely has you playing a variation of Italian baccarat. While the game had long been popular with the rich, it didn't find its way into casinos until the 1980s. From there, as it gained in popularity, the game became more accessible. Fast-forward to today where pretty much every online casino has some version of baccarat. In fact, many will allow you to play baccarat for free; which is something you'd never get to do at a land-based casino.
How to Play Baccarat Online
In order to get the most out of baccarat online, you should understand its rules and strategies. So, we've broken it down for you. The game of baccarat can be quite exciting and even comes with the potential for lucrative payouts. However, it can be unforgiving if you don't take the time to learn it.
Your goal, as a player, is to hold a hand that equals or is as close as possible to 9. In this casino game, you also don't want to be holding a hand that equals zero. There's more to the game of baccarat than that though. Your average game of baccarat at a casino will look like this:
The game starts with you placing a bet on your own hand, the banker's hand or a tie.
Two cards are dealt to both the player(s) and the banker, face down.
All cards are revealed and the total value for everyone is announced.
If either the player or banker's hand reaches eight or nine points, that score wins the game.
In the event that your hand totals between zero and five points, you will be dealt an additional card.
3rd Card Rule
Regardless of the online casino, when it comes to the 3rd Card Rule in Baccarat, there are certain rules for both the player and the bank:
If the value of your hand/the bank's is 8 or 9 then no third card can be drawn. Like blackjack, this is known as a "Natural".
When your total hand value is 5 or less, then you are given a third card. In some variations of baccarat, you don't have to take that third card.
At the casino, there can be numerous players betting at the same table in baccarat. This is less likely when you're playing baccarat online. As mentioned above, you are able to bet on the player's hand, your own or a tie. Ties in baccarat generally pay out at 8 to 1. But, we'll discuss those odds later on.
Baccarat Card Values
The hand values in baccarat are similar to other casino games like poker or blackjack, except when it comes to the 10, Jack, Queen and King.

2 to 9 — Equal their face value
10, Jack, Queen and King — Equal to 0
Ace — Equal to 1
To add the total of your hand, you add the value of the cards and then drop the 'tens' digit.
Ex. 5+6 = 11 which in turn = 1.
Holding a total of zero is considered to be "Baccarat". When played online, baccarat usually uses 8 decks of cards.
Online Baccarat Odds
If you've ever played baccarat, odds are you've wondered what the house edge is in the game. It varies depending on how you bet. Similar to other casino games, the house has an advantage because the casino needs to make money too.
| | |
| --- | --- |
| Bet | House Edge |
| Banker | 1.17% |
| Player | 1.36% |
| Tie | 14.4% |
The baccarat odds are against you when it comes to tie bets at an online casino. Tie bets occur around 9.55% of the time, giving the house, in baccarat, a huge edge.  Baccarat's odds are better with non-ties as the banker wins approximately 50.68% of all non-ties. That leaves a 49.32% chance that the game will be won by you, the player.
As you can see, for baccarat, the house edge on a tie is massive in comparison to a banker bet or player bet. That's why when you're playing at an online casino, it's in your interest to bet on them instead of the tie. It's a smaller payout but a much safer bet.
Baccarat Game Variations Online
When playing baccarat at an online casino, you should know which version of the game you're playing. Each comes with its own unique rules that in turn affect your baccarat odds.
Punto Banco (USA, UK, Canada)
Punto Banco, the version you'll see at most online casinos, is simply a game of luck and chance. This is due to the player's moves being forced by the cards dealt. The translation of 'Punto Banco' is 'Player vs. Banker'. Punto Banco is the preferred version of the game in North America. This version of the game is played the way we described above.
Smaller Variations of Punto Banco Baccarat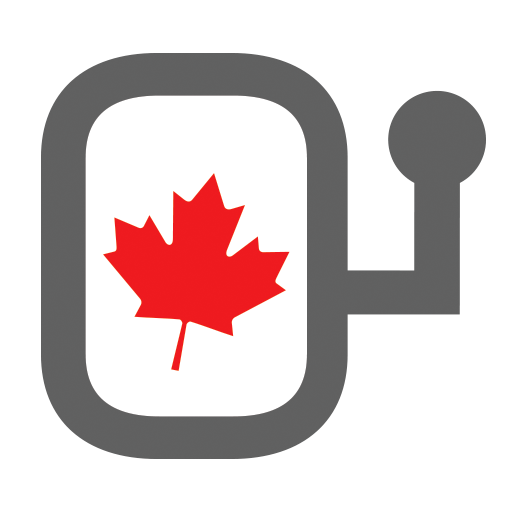 Super 6 / Punto 2000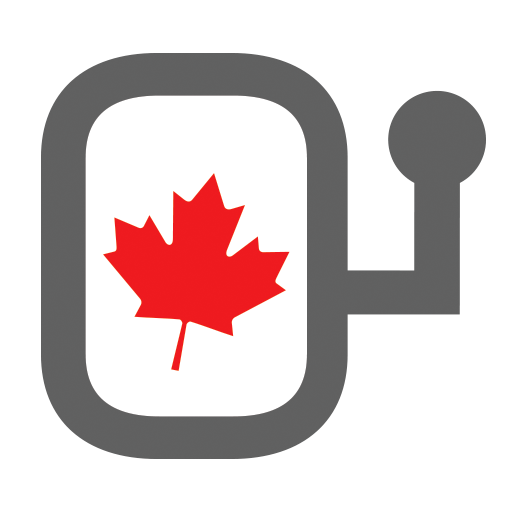 EZ Baccarat
Mini Baccarat
Chemin de Fer
This is France's preferred version of the game of baccarat and what you would find in French casinos. It's also the original baccarat game.
Played differently than Punto Banco at an online casino, this baccarat game involves six decks of cards that are shuffled together. One player becomes the banker, and the rest become "punters". Just like the blinds in poker, the role of banker is passed each game. The banker then makes an initial bet, which can be met or exceeded by the punters. At this point, the player with the highest bet is elected to represent the rest of the punters.
Both the banker and the chief punter receive 2 face down cards. If neither has an 8 or a 9, the elected punter can choose to take a third card, or stay, similar a casino game like blackjack. The general rule is:

If you hold between 0 and 4, you take a third card.
When you have between 6 and 7, you refuse the third card.
In the case of a win for the punters, the casino pays out all wagers at 1:1 and the banker changes. However, if the banker wins, then all wagers would go to the bank, and the position stays the same.
Baccarat Banque
This 3-deck variant of baccarat involves a banker that stays in place. Unlike Chemin de Fer, there are two punters with cards in this baccarat game, one to the left of the banker and one to the right.
This allows for up to five punters on either side of the banker, along with bystanders—non-players betting at the casino on the game's outcome. Winning is the same, and the casino still pays out to the winners. But, betting in this version of baccarat has a few nuances not seen in other baccarat variations.
The player that bets the most becomes the banker.
Bankers must bet enough to cover the other player bets
After the banker has bet in Baccarat Banque, the players then bet.
If the players' bets exceed those of the banker, then the banker has the option to match bets.
After this, normal baccarat rules will generally apply, regardless of the online casino you are playing at.
Playing Real vs. Free Baccarat Online
Now that you've got a better idea of how baccarat works and the different variations, now it's time to discuss playing it for real money or for free. Some may wonder why would I even bother playing for free? I'm here for the money. Well, there are a couple of reasons why it's a good idea:
Free Baccarat
Again, playing baccarat for free may feel like a waste of time, but it's actually very valuable time spent, whether you're new to the game or even a seasoned pro. Playing for free allows a new player to put their learnings to the test and to really see how the game works without risking any money. Playing for free as a pro can be a great a time to practice new strategies and tips you've picked up along the way.
Real Money Baccarat
Once you've played for free a couple of times, it times to play for real money. It's better to do this when you have a better feel and understanding of the game. The biggest benefit to playing for real money is quite obvious, you're winning actual money. This money can be used to fund your casino account to and to play more baccarat online or you can cash out and spend your winnings on whatever you like.
Baccarat Bonuses
It isn't often that you see a casino offering a baccarat specific bonus, but that doesn't mean they don't exist. Here are some of our favourite bonuses and how to use them to play baccarat online:
Welcome Bonuses – These of course are the most common bonus type, and often the most profitable. Welcome bonuses or match bonuses usually don't specify which game they're to be used on, so baccarat is the most obvious choice.
No-Deposit Bonuses – No-deposit bonuses are known for being on the smaller side, usually $5-$10, but that's still free money that can be put towards practising baccarat.
Live Casino Bonuses – Baccarat is one of our favourite games to play through live dealers. Be sure to take advantage of this when a casino is offering a live dealer bonus option.
Reload Bonuses – A reload bonus essentially tops players up with a percentage of their losses from the previous day. What better way to spend this bonus than by playing baccarat?
Loyalty/VIP Bonuses – Loyalty or VIP bonuses usually come in the form of credits that are added to your casino account automatically. You can use these credits right away to play your favourite baccarat games.
3 Quick Tips for Playing Online Baccarat
Practice Makes Perfect
We've already discussed playing baccarat online for free, but we think it's important to reiterate what a good opportunity it is to get your footing with the game. Every online casino we recommend allows players to play baccarat for free as many times – and as many variations – as they please before diving into the real thing.
Know When to Bet – Or to Not
When it comes to knowing how and where to bet in baccarat, it can be tricky. One rule of thumb if you're unsure what to do, is to always go with the Banker. The way the game is laid out, the Banker always has more winning options than the player. Yes, it pays out less, but it's better than losing. In this same vein, players should avoid the tie bet when they can. The payout is intriguing, but it's rare for the banker and player to tie.
Manage Your Bankroll and Your Time
This is something that's good to keep in mind with any casino game, not just online baccarat. We all know how easy it is to get sucked into a good game, but that can lead to a quickly dwindling bankroll and loss of important time. Create a budget you'd like to stick to and an amount of time you would like to play for. Once you've met those marks, take a step back.
Online Baccarat Glossary
| | |
| --- | --- |
| Baccarat Term | Definition |
| Banco | Bank |
| Bankroll | The money a client sets aside to gamble. |
| Commission | A share taken by the casino on the bets made on a winning Banker's hand. |
| Coup | A round of Baccarat. |
| Croupier | Dealer |
| Natural | This means you obtained an 8 or 9 within the first two cards that are dealt to you, in a round of Baccarat. A "Natural" also shows up in the casino game, blackjack. |
| Punto/ Punter | Player |
| Push | Betting on one of the hands that ends up in a tie. |
Hopefully, this tutorial has helped you with Baccarat basics and will send you on your Baccarat journey with the essential knowledge needed to play the game at an online casino.
Baccarat FAQs
Yes, you can bet on it. Betting on others hands is possible.
Yes. Free play is for players both new and experienced to practice their gaming skills.
Cards in baccarat generally have the following value:
| | |
| --- | --- |
| 2 to 9 | They hold their numbered value |
| 10, Jack, Queen, King    | Zero |
| Ace | 1 |
When it comes to how to win baccarat, there are a couple of things you can do to help your odds. First off, it's important to know how to play, and the rules of the game. Knowing these things increases your odds by a lot because you will be less likely to make mistakes. Next, it's important to get yourself acquainted with the different versions of the game. There is no sure-fire way of winning every time, but by knowing the game inside and out, you'll have a much better chance.
Overall, your goal is to get a total of eight or nine—that is a good hand. So, you'll need to know what the card values are in baccarat. You'll also need to know how the variant treats going over 10, i.e. "busting" like in blackjack.
Yes, it is the same. The same amount you bet is the same you are going to win.
According to careful calculations, your odds are probably the greatest when betting on the banker, despite the casino taking a 5% commission. Many think that the 8:1 payout on tie bets makes it the bet to place; this is not true. A tie bet comes with great risk as the house edge is 14.4%. So, even though the payout may be high, the odds of you winning that payout are quite slim.