When it comes to choosing an online casino, obviously the deposit bonus, the game selection and the customer service is quite important. However, one thing that tends to get overlooked is checking which games developers the casino is partnered with. Some online casinos make their own games, while others partner with the best game's developers in the world. The latter usually leads to a bigger selection and much more exciting games in the portfolio. Next time you're thinking about opening an account at an online casino, make sure they have games from at least one of the seven companies on this list and that should lead to you having a much better experience.
IGT Interactive
International Game Technology, known as IGT for short, is known first and foremost for their land-based slot machines. However, they were one of the first to adapt to the online world and have since become one of the leading online slots developers too. They have deals with a number of big brands, so that they can bring you games with familiar names – especially game shows.
Popular IGT Slots
Some of the major names in their arsenal include Jeopardy, Wheel of Fortune, Who Wants To Be A Millionaire and X Factor. Players who enjoy progressives will be familiar with Siberian Storm, which is one of the top options in that category. And if you like characters like Sherlock Holmes or Ghostbusters, or shows like Family Guy, you'll want to try out the IGT slots based on those beloved themes.
Cryptologic
Cryptologic was created by a couple of brothers in their parent's basement, but now the company has grown to international levels. Started out by Andrew and Mark Rivkin in their home in Dublin, Ireland, Cryptologic is now under the Amaya Gaming Group umbrella. They've done quite well for themselves as their market cap once grew to $400 million.
Popular Cryptologic Slots
Cryptologic gained a lot of notoriety as they partnered with a lot of the popular comic brands. They actually partnered with both Marvel and DC Comics, so they have slots with some of the cool Marvel characters as well as Batman, Superman and Wonder Woman.
NetEnt (NetEntertainment)
NetEnt has been one of the top brands in the business since the mid 1990's. While they worked behind the scenes right before the turn of the millennia, they didn't officially launch software until late 2000. Now they're one of the biggest in the industry, not only offering tons of different slots, but also providing the table games like Blackjack, Roulette and Craps that so many online casinos use. One key to point out is they claim to pay their customers back more than the average casino, up at around 95%, which makes them quite popular among players.
Popular NetEnt Slots
NetEnt has a number of the heavy hitters that customers love, including Divine Fortune. That's one of the most popular progressive slots these days as players can take home six-figure paydays. Outside of that, they also offer Play Mega Fortune, Narcos and Guns N' Roses. They may not have so many partnerships and licensing deals for games that might be familiar to you. But the games themselves are awesome, which is what's helped them gain a following in the slot's community.
Betsoft
Betsoft was founded in 2006 and has been an industry innovator ever since. They not only develop games, they constantly push the boundaries to make them cooler, add more features and make them more fun. They're truly one of the premier providers not only in terms of quantity but in terms of quality. They work with some of the best 3D animators to make sure that the games in their portfolio are cinematic, 3D and just aesthetically more pleasing than their competitors. When you play a Betsoft game, you can generally tell the difference.
Popular Betsoft Slots
Betsoft games are generally viewed as a cut above – at least in terms of the look and feel – so you really can't go wrong with any of their options. Games like Good Girl Bad Girl, Mr. Vegas, Arrival and Slotfather 2 are among their most popular selections.
Microgaming
Micrograming is an OG, as the kids would say. They weren't one of the first game developers; Microgaming was THE first. They were well ahead of the curve in 1994 before the internet was even a full-on thing. Now providing games to over 400 different casinos and gaming sites. One of the reasons they're so well-loved by the gaming brands is their portfolio has more than 600 different games in it.
Popular Microgaming Slots
Microgaming has lots of deals with some big brands and themes, so when you look through their catalogue, you'll find a lot of familiar names. That includes slots like Game of Thrones, Jurassic Park, Terminator 2 and Tomb Raider. Surprisingly, the lesser-known Mega Moolah is the one that seems to get the highest ratings among their slots.
NYX Gaming Group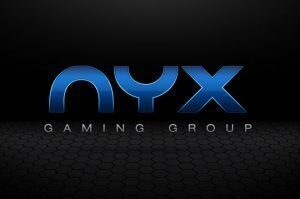 NYX Gaming Group is one of the leading software providers for online casinos. While many of their competitors are based all around the world, they are headquartered right in Las Vegas, Nevada. One thing that has helped them gain notoriety is the sheer volume of games that they can offer casinos. They have more than 650 in their portfolio. That's a big reason why the provide games to more than 170 different outlets.
Popular NY Gaming Group Slots
There are tons of options to choose from in their catalogue. But we'll just highlight a few of the more popular choices. Foxin' Twins, Medusa MegaWays and 300 Shields Extreme are among the trendier games to play. Games like Jackpot Jester and Merlin's Money Burst are also well-liked.
Playtech
Playtech is one of the leading gaming software companies in the world. They tend to be viewed as one of the innovators in the space and an industry frontrunner. Although they are known for the slots first and foremost, they've actually built their open poker platform too (iPoker Network). And also offer a very popular bingo product (MoBenga).
Popular Playtech Slots
Some of the most popular Playtech slots include Desert Treasure, Cinerama and The Matrix. Of course, The Matrix is a slot that follows along with the popular movie trilogy with Mr. Anderson, Morpheus and Trinity on the reels.