Gambling operators will be barred from screening adverts that promote 'bet now ads'. Furthermore, they will be banned from misleading viewers by offering them free money gambling deals. This law comes from a new restriction by regulators. These advertisements create fears from the government, and they also bring vulnerability to viewers. Furthermore, giving viewers false hope of winning a lot of money when they gamble. The regulators take it as a way of promoting gambling as a good thing and creating an irresponsible behaviour to viewers.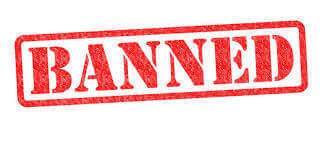 Gambling Ads – New Regulations
The recently made rules about gambling ads are very tough. They come after the gambling commission has found that over 2 million people in the United Kingdom have developed problem gambling or moreover, they are facing the risk of becoming addicted to gambling. This regulation came about after seeing that the government and the gambling industry is not doing enough about this occurring problems.
Committee of Advertising Practice
The Committee of Advertising Practice regulates adverts, and it will apply the restriction to take place from April. All ads that break the rules will be banned. A good example will be the current Ladbrokes advert that offers up to £50 free bet for new players. This will have to be changed to suits new rules.
This contributes to false advertising as well as it does not offer a clear bet which is matched to the bet. When you deposit £5 deposit, you will get £5 in a free bet than £50 like they have advertised. Players should be able to see everything before they sign up to a gambling site.
Committee of Advertising Practice – New Move
Gambling platforms will not be able to use phrases such as bet now, as it instills false sense perseverance into customers. Moreover, the new rules require firms to make money back offer to be in cash forms and not as bonuses.  Gambling ads that mislead players will not be allowed and tolerated.
New rules will help minimize risk gambling or gambling addiction. This is a way to help players not misinformed and falling into gambling sites schemes. Responsible gaming is being promoted.
The chair of the Local Government Association's 'Safer and Stronger Communities Board', Cllr Simon Blackburn, has stated that they have placed restrictions already and making sure that everything is up to date and advertising committees also doing their best.