Are you saying 'Hit Me' on the Traditional Game of 3:2 Odds? You Should Be!
It's the classic cat and mouse battle. The casino versus the player. It's usually a one-sided confrontation in the casino's favour but, for as long as gaming tables have existed, gamblers have been searching high and low for ways to turn the tables. Blackjack, for instance, is the biggest and most popular game in casinos around the world and for centuries would-be sharks have been trying to beat it. Some have succeeded, others have failed.
One such case was immortalized in the 2008 Hollywood blockbuster 21, starring Jim Sturgess, Kevin Spacey and Laurence Fishbourne, which was inspired by the true story of the MIT Blackjack Team.  As detailed in Bringing Down the House, a best-selling book by Ben Mezrich, a number of highly intelligent students at MIT banded together in devising a sophisticated card-counting scheme to flip the script on casinos to the tune of millions. Members of the squad used elaborate signals and even wore disguises to avoid detection. Depicted by Wikipedia as an 'American heist drama,' it was number one at the box office for the first two weeks of its release in both the United States and Canada.
Your average recreational gambler however, unlike in the movies or in the halls of the Massachusetts Institute of Technology, doesn't have the time, energy or mathematical smarts to conceptualize such an effective system. For most, it's all about having a good time, enjoying their night out and hoping luck is on their side.  It's about entertainment. They just want to scream out, "BLACKJACK!"
Make Your Money Last
The average person doesn't really understand the odds and is going to lose money no matter what. If you're heading to the casino for some fun with $500 in your pocket, why not make that $500 last a couple of days instead of a couple of hours? I think most people go in assuming they're going to lose but there is something to the point of having fun in the process, otherwise you're less likely to return.
@BlackjackROI, aka Momentum Blackjack, is an aspiring professional gambler who travels to Las Vegas regularly on the weekends to battle it out playing blackjack, betting at the $100 tables. He is a savvy player, really enjoys blackjack, has an excellent understanding of the game and plays at close to a 50-50 margin of winning and losing. Like many serious players, he doesn't want his name made public for fear of being blacklisted by casinos but he does post his trip reports for all to see on his blog, Adventures in the Quest to Become a Full-Time Gambler.
Talk about dedication to his craft. In 2019, @BlackjackROI set a personal record by making 21 separate casino visits, seven trips to Las Vegas, he double-downed in 13 states, including Alabama and Washington, and even travelled abroad for a few sessions in England. Along the way, He extended his streak to 34 straight months playing in a live casino.
The 7 Do's & Don'ts for Blackjack Novices
He knows his stuff, is committed to sharing that knowledge and has even compiled a list of 'do's and don'ts' for beginners.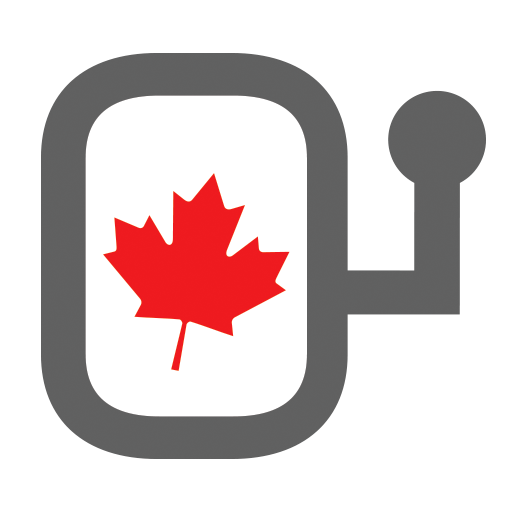 Do's
Learn about basic strategy and use a betting strategy chart
Check the rules for the table before you join the game
Ask other players if you can join before you place your first bet
Set a win/loss target amount before you start and STOP when you hit it
Ask the dealer if you need help with decisions
Play consistently, if you hit on 12 vs. dealer 3, do it every time
Have fun!
Don'ts
Bet more than you are comfortable losing
Play tables that have less favourable rules for players
Play when you've had too much to drink
Be afraid to switch tables if you're not having fun
Give advice to other players
Sit in 3rd-base position when other players are at table until you are more experienced
Chase your losses—know when to stop!
Know the House Rules
The most important decision a player will ever make in blackjack, betting aside, happens before they even sit down. What table to play?
"Players should avoid games that pay 6:5 on a blackjack," says Nicholas Colon, a professional card counter who has been banned by several casinos in Las Vegas. Colon is now a casino gaming consultant and co-host of the Dr. Nick & the Hot Aussie Chick podcast, alongside his professional poker playing girlfriend Danielle Benham. He's even been to the highly secretive Blackjack Ball in Las Vegas, a yearly, by invite only gathering of the greatest blackjack minds on the planet.
Always play 3:2 blackjack. The house advantage goes north of 1.9% on the 6:5 game. Know the rules, as they do vary from casino to casino and even from table to table.  Whether the dealer hits or stands on a soft 17 or whether you're allowed to double down after splitting are factors that can increase your edge as much 3/4 of a percent. Find a table that plays with fewer decks. The fewer decks in play, the lower the variance, which makes it more likely your actual results will be in line with predicted results.
The 'Shoe'
In blackjack, the shoe is a box, about the size of an adult shoe, that sits on a slight incline and allows the dealer to draw cards much quicker. Some casinos add more decks to the shoe than others and that can reduce your chances of winning. Using fewer decks lowers the house edge because it increases the likelihood a player will hit blackjack. Simple math; if you draw a ten on your first card, the subsequent probability of drawing an ace is higher with fewer decks.  For instance, the house advantage with a single deck in the shoe is only 0.17%. That percentage jumps to 0.65% with eight decks being used. When you're playing blackjack, betting is made much easier when you know how many decks are in the shoe.
| | |
| --- | --- |
| Number of decks | House advantage |
| Single deck | 0.17% |
| Double deck | 0.46% |
| Four decks | 0.60% |
| Six decks | 0.64% |
| Eight decks | 0.65% |
National Blackjack Day
Colon is not the only one who stresses the importance of knowing the rules and odds when it comes to blackjack betting. Major casino operators are moving away from the more attractive (from the player's viewpoint) 3:2 odds on a blackjack in favour of the less desirable 6:5 odds. So disturbed by this growing trend, @BlackjackROI has declared March 2nd National Blackjack Day.
The traditional payout for a blackjack is 3:2. If you bet $100 and get blackjack you get $150 back. More and more, we're seeing casinos change those rules to 6-to-5 payouts, so if you're betting $100 on a hand and hit blackjack you're only getting $120 back. We picked March 2nd, 3:2, as the day to celebrate National Blackjack Day in America to make a point. Blackjack is the most popular game in many casinos around the globe. If you're a casual, recreational gambler, playing on the Las Vegas strip, you're likely going to end up on a 6:5 table and that's just eating away at your profits.