Caribbean Draw Poker is a very popular version of poker. The versions that you will find on Maple Casino's prescribed online casino list on are premium products from the MicrogamingTM stable. MicrogamingTM has a reputation of creating online games that are of the highest quality and Caribbean Draw Poker is among the best of these games.
The game has top of the range graphics that make you feel like you are playing in a land based casino. The sound is so crisp that one can clearly hear the flick of the cards as they are being dealt. There are also Caribbean sounds in the background that are sure to entertain you.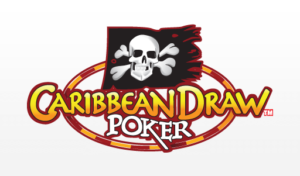 Features of Caribbean Draw Poker
Caribbean Draw Poker is played with a standard deck of playing cards comprising of 52 cards. This is a 5-card hand game of poker that is played against the dealer. The better hand wins the game.There is a progressive jackpot that is linked to the game. This adds to the thrills that are offered in the game. A side bet of the only CAD1.00 gives players access to the jackpot.
How to play Caribbean Draw Poker
The game begins with the player placing an ante bet which can be between CAD1.00 and CAD100.00. This gets the player five cards, and the dealer also gets five cards of which only one is face up. The player needs to decide at this stage if the game is worth continuing to play or not. If the decision is to quit, the player forfeits the ante bet. Should the player decide to continue playing, there is a need to place a raise bet. Both the dealer and the player can discard one or two cards which are replaced by cards from the deck; this then becomes the final hand.
The dealer qualifies with a pair of eights or better. If the dealer fails to qualify the ante bet gets paid even money and all other bets push. The bonus bet increases the payouts for the displayed hands. There are more than nine winning hands. A Royal Flush is the jackpot paying hand. Without the bonus bet, this hand pays 100:1 but with the bonus bet it pays the progressive jackpot.
Play Caribbean Draw Poker
Enjoy strategy based online casino gaming by playing the Caribbean Draw Poker at any Maple Casino endorsed online Canadian casinos. Place a bonus bet and activate the progressive jackpot which could make you very rich – very quickly.
Game Information
| | |
| --- | --- |
| Software: Microgaming | Maximum Coins: 1 |
| Hands: One | Maximum Bet: 100.00 |
| Auto-hold: None | Minimum Bet: 1.00 |
| Multiplier Symbol: None | Player Level: Beginner, Intermediate, Expert |
| Wild Symbol: None | Progressive: Yes |
| Maximum Jackpot: 100:1 | Size of Deck: 52 Cards |
| Feature: No Feature: Yes | Gamble: No |