Playing poker has been a favourite pastime for millions of people around the world for more than a hundred years. Canadian online poker players have been enjoying the game since the early years of this century.
Ever since the aptly named Chris Moneymaker turned a $38 buy-in satellite ticket into a $10,000 seat for the 2003 World Series of Poker Main Event online at PokerStars before going on to defeat a pro-heavy field to secure the $2.5 million first-place prize and a coveted gold bracelet, online poker has been booming.
If you are looking to embark on a career as a poker player from the comfort of your home in Canada, or perhaps you want a new hobby that could see you win some extra pocket money, you likely have plenty of questions. Thankfully, for you, we have all of the answers right here.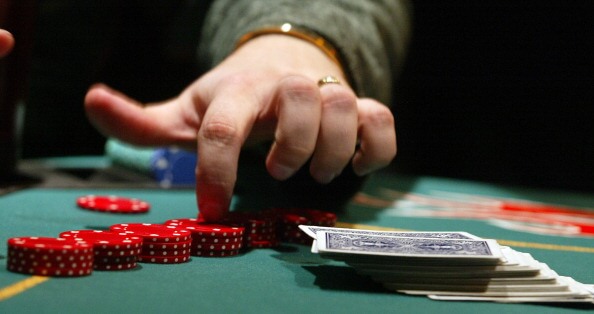 What you can expect to learn about online poker in Canada in this article:
Is real money online poker legal in Canada?
Real money online poker is legal in Canada for the players. Canadian gambling law experts agree players are not breaking the law by playing at an offshore poker room. You can play poker from the comfort of your own home, or on the move if you are using a mobile app, without fear of being arrested or prosecuted.
Some sites recently stopped offering services to Canadian online poker players, but this doesn't have to do with Canadian laws. Some poker rooms are just trying to appease the licensing requirements of other countries such like the United Kingdom. The UK Gambling Commission has recently clamped down on operators and has very strict rules that have to be adhered to in order to obtain an operating license in the UK.
The world's largest online poker site, PokerStars, operates out of Canada. The Stars Group, formerly known as Amaya, is headquartered in Toronto, Ontario and is listed on both the Nasdaq and Toronto Stock Exchange.
Furthermore, thousands of North American poker players travel to Canada every weekend to compete in online poker's biggest tournaments because they are prohibited from playing in the United States, but are free to play online poker north of the border in Canada.
Which online poker rooms are the most trusted?
There are a number of safe online poker rooms Canadians can find.
PokerStars, partypoker and 888poker are three of the most trusted online poker sites available today. All three are publicly traded companies, all three have operated for almost 20 years and all three have thousands of poker players sat at their tables every day.
Other real money online poker sites that have major sports betting operators behind them include Betfair Poker, William Hill, Ladbrokes and Unibet.
Choose from one of the sites mentioned above and you can rest assured that your funds are safe (they're held in a segregated bank account away from the company's operating bank account) and that the software is fair.
What should a new player look for in an online poker room?
As the saying goes, one man's meat is another man's poison, which means things liked or enjoyed by one person may not be as enjoyable for someone else. This runs true when you are a new poker player looking for an online site to play at; you need to find the site that ticks as many boxes as possible for what you want.
Here are some questions to keep in mind when trying to pick the right online poker room.
Is the poker room regulated by a neutral third party?
The first thing to look for in an online poker site is if it has operating licenses from well established regulators. Having a license to offer online poker to Canadians means the site is more likely to be trustworthy and you have some protection should things go wrong.
Is the operator a publicly traded company?
Another feature to look for could be if the company is publicly traded on a stock exchange. Companies that are almost certainly are trustworthy because they have shareholders to consider and are held accountable by their actions.
What are your preferences when play poker?
When it comes choosing the right online poker site for you, it all depends on what you like to play. Literally every online poker site offers real money games or multi-table tournaments. The most popular game is Texas Hold'em, although some sites do offer a wide array of different games, such as Seven-Card Stud, Pot Limit Omaha and even bizarre games such as Badugi.
If you are a cash game player, check out how many players are seated at the stakes you play at the times you play. The bigger sites like PokerStars, partypoker and 888poker always have plenty of traffic in their cash games regardless of the time of day, but some smaller sites may only have a handful of tables open during off peak hours.
The same can be said for tournaments. PokerStars is huge and has some massive tournaments on offer. However, their lower stakes tournaments can have several thousand entrants in them, which can be daunting and can lead to the tournament taking 12-15 hours to complete. A site such as partypoker or 888poker still has big prize money tournaments to play in, but their field sizes tend to be smaller and therefore over in a less amount of time.
Is playing online poker safe?
While there have been some horror stories when it comes to online poker's safety in the past, the industry has never been safer than it is now. Stricter licenses have helped weed out the rogue operators and the bigger, fair sites continue to flourish.
All the best online poker sites have their software tested regularly in order to ensure it deals cards fairly. Online poker sites use a highly complex Random Number Generator (RNG) to deal the cards and these are rigorously tested to make sure the deal is fair. Some of the RNGs are so complex that it's thought they shuffle and deal in a more random manner than an actual real life poker dealer.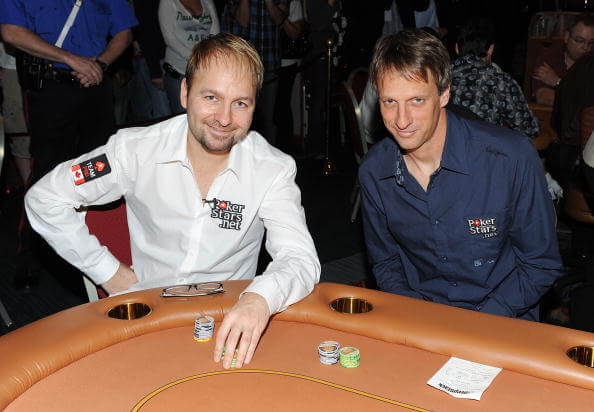 Who are the top earning Canadian professional poker players?
Canada has produced some of the world's best poker players, both online and in the live arena. The biggest winner by some margin is Daniel Negreanu who is sponsored by PokerStars.
Negreanu does not play online poker as much as live poker due to living in Las Vegas and traveling around the world playing in high stakes cash games and tournaments. To date, Negreanu has won more than $39.8 million from live poker tournaments, he tops the Canadian all-time money listings and is second in the worldwide listings, trailing only Justin Bonomo.
Other Canadian poker pros to remember
Some of the other big live poker tournament winners from Canada include Jonathan Duhamel ($17.99 million), Mike "Timex" McDonald ($13.27 million), Sam Greenwood ($12.76 million), Sorel Mizzi ($11.95 million) and Michael Watson ($11.16 million).
In the online poker world, Sebatisn "p0cket00" Sikorski has been ranked as highly as first in the world for poker tournaments and has winnings totalling $12.11 million.
Conor "blanconegro" Drinan has almost $6.8 million in winnings, while Jon "apestyles" Van Fleet is rapidly approaching $10.5 million in online winnings.
Two of the big Canadian live poker winners, Michael Watson and Sam Greenwood, also excel online. Watson has racked up $4.12 million in winnings while Greenwood's tally weighs in at an impressive $5.81 million.
What's the most popular form of poker for online players?
While video poker is extremely popular in Canada, No limit Texas Hold'em is by far the most popular form of the game for online poker players. Poker Hall of Fame inductee Mike Sexton once said of Texas Hold'em that "it takes a minute to learn but a lifetime to master" and those words are correct.
Texas Hold'em is, on the surface, a simple game. Everyone is dealt two hole cards that are not seen by the other players and a round of betting takes place. Once the betting round is complete, the first three community cards, known as the flop, are dealt. Another betting round takes place. If there are two or more players still in the hand, the fourth community card, the turn, is dealt.
Again, a round of betting takes place. Should two or more players remain in the hand, the fifth community cards, known as the river, is put into play. A final round of betting takes place and the winner determined by either being the only player still in the hand or having the best five-card poker hand made from their own hole cards and the five community cards; this is called the showdown.
Once you delve deeper into Texas Hold'em, you discover the game is very mathematical and has a lot of psychology involved, making it a superb game to keep your mind sharp.
Hand rankings for Texas Hold'em
Not all hands are made equal in Texas Hold'em and there are 10 possible hands you can make.
The weakest hand of all is simply "high card" where you have not managed to make even a single pair. Aces are high in Texas Hold'em so ace-high would be the strongest non-pair hand.
After high card comes "one pair" which is self-explanatory. This is followed by "two pair" that again does not need explaining. Two pair is beaten by three of a kind, which is also called a set or trips. Three of a kind can be made using one, both or none of your hole cards.
Trumping three of a kind is a "straight". This is when you have five cards in ascending order that are a different suit. For example, 5-6-7-8-9 would be a nine-high straight with T-J-Q-K-A being the strongest straight, also known as a Broadway straight. Aces can be low when it comes to making a straight, so A-2-3-4-5, or a wheel, is the weakest straight you can make.
Following from a straight is a "flush" which is five different cards all of the same suit, so all diamonds, hearts, clubs or spades. Aces are always high when it comes to flushes, the best possible flush is ace-high.
We're now getting to real powerhouse hands with a "full house" or boat as it is often called. A full house is three of a kind plus a pair so A-A-A-K-K is the best full house you can make. K-K-A-A-A would lose to the other hand because it is the hand with strongest three of a kind that win the pot.
It is not often you will lose with a full house, but if someone has "four of a kind" or quads then you will be handing your chips over. Finally, we come to the two strongest Texas Hold'em hands, the "straight flush" and "royal flush."
A straight flush is five consecutive cards all of the same suit, with a royal flush being an ace-high straight all in the same suit, so T-J-Q-K-A all in the same suit. Nothing beats this hand and it is so rare that many poker players never make one in their entire career.
This chart should help as well for new poker players.
| | | |
| --- | --- | --- |
| Rank Order | Hand Name | Definition |
| 0 | Five of a Kind | The Ten, Jack, Queen, King and Ace of one suit |
| 1 | Straight Flush/ Royal Flush | Five cards in numerical succession and corresponding suit, e.g., Five, Six, Seven, Eight and Nine of spades |
| 2 | Four of a Kind | Four cards of equivalent amount, e.g., Four Aces |
| 3 | Full House | Three cards of equivalent amount and one pair, e.g., three Kings and two Tens |
| 4 | Flush | Similar to Straight Flush but not in numerical order, e.g., Eight, Four, Six, Three and Queen of hearts |
| 5 | Straight | Five cards in numerical order; from different suits |
| 6 | Three of a Kind | Three cards of equivalent value, e.g., three Kings |
| 7 | Two Pairs | Two sets of pairs |
| 8 | One Pair | Two cards with the same value |
| 9 | High Card/No Pair | Hands that do not meet the already mentioned definitions. |
Can I win real money playing Texas Hold'em online?
It is possible to win real money playing Texas Hold'em online, but you will need to know how to play the game; the money is not going to simply flow to you without some effort.
Thousands of players play online poker professionally and make a lot of money from the game. There are many others who make a steady income. The majority make some extra pocket money from their hobby.
If you want to make money playing online poker then you will need to study the game so that you are up-to-date with the latest and optimal strategies. Also, play for stakes that you can afford. You cannot and will not win every game you play.
We would advise to start by playing for the smallest stakes available. Start with $0.01/$0.02 blinds in cash games and less than $1 buy-ins for tournaments until you get a good feel for the software. Once you have done that, move up to the next highest stakes until you are a proven winner, then rinse and repeat.