»

The 101 of Live Bets at Canadian Gambling Sites
The 101 of Live Bets at Canadian Gambling Sites
Live bets allow you to place wagers during a game or event happening. There are a lot of sportsbooks that offer this option to Canadian online gamblers. It doesn't matter what kind of sports you are interested in; all the best online betting sites offer live bets.
If you happen to come across a sports betting site that does not offer this option, they simply don't have the technology. However, if, you use our guides you will be able to find a list of the best gambling sites that offer live bets on various sports.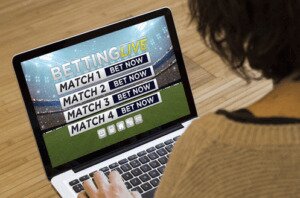 What are Live Bets?
There are different terms that people use to call live bets. So, if you happen to hear people say in-game play, in-play betting and in-running they refer to live bets. As the term suggests, it is placing wagers while the match or game is in progress. For example, if you are watching an NFL match and you think that the quarterback will make the first down, you can make your wager at that moment.
It is that simple to make live bets. What makes it greater is that you can be able to do this from the comfort of your home, your local pub or at the stadium from your mobile smartphone.
Simply sign in to your chosen sports betting site and then choose the option for live betting. On the live betting page, you will find various matches that will be in progress. Select the game you are interested in and choose the various options for live bets.
The top sportsbooks also give players the option to catch the game live on their websites.
In-Game Betting Options
Live betting is available for most of the popular sports but depending on the sportsbook you have chosen there will be other kinds of games as well. The various popular sports that you can place live bets include; football, hockey, baseball, soccer, e-sports, UFC, horseracing and many others. To be a bit more specific, you can place you live bets on the Super Bowl or even the Stanley Cup Final.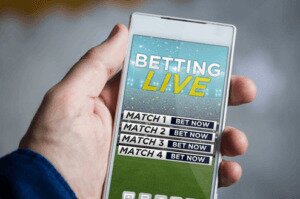 Tips for Betting Live
Usually, when it comes to sports betting, bettors are either very knowledgeable about their favourite teams or have done extensive research before placing any bets. However, with live bets, instincts play a huge part. You have to trust your instincts and also your judging of the situation within the game.
Manage your bankroll properly; if you intend on live betting allocate your money for the entire game session. Also, don't wager all your money at one part of the game. For example, only wagering in the first innings. Hence, it is important to ration your bankroll throughout the game.