A Breakdown of the History of Gambling in Canada
While gambling has had a long, tense relationship with the United States, Canada has always been a liberal friend to gaming. From when the country was first formed all the way through to modern day, gambling – whether it's online or land-based – has faced very few headwinds. With that in mind, let's take a trip down memory lane and see the history of gambling in Canada.
Gaming in Canada Cleared In 1892
Year: 1892
In the early days, the Canadian Criminal Code had a small cutout for gambling, which allowed it under certain conditions. Those were mostly unclear, so in 1910, an amendment was added to try and define the boundaries. At the time, what the Code said was that pari-mutuel betting was allowed. Which is a type of wagering that involves the losers' stakes being divided up by the winners. But a small cut would go to the horsemen, the track and the province. As you can tell, this was mostly to clarify horse racing wagering but it doesn't define much of anything else.
Federal Government Lets Provinces Decide Their Own Gaming Rules
Year: 1970
It's interesting to look back on the Canadian history and compare it to recent events in the United States. The current generation of bettors remember the watershed moment in May of 2018 when the Supreme Court struck down the federal ban on gambling on sporting events and allowed each state to decide for itself. In Canada, this exact change – for all intents and purposes – happened all the way back in 1970.
Although some games like bingo have been legal since the early 1900's, the Federal Government of Canada didn't officially legalize gambling until 1970. Throughout most of the 1900's, gambling laws didn't really change much, but the Criminal Code saw sweeping changes in 1970. This opened the floodgates. The Federal Government gave the provinces jurisdiction over gaming and allowed them to decide for themselves. Just like in the United States, that was really the seed that allowed gaming to grow.
First Commercial Casino Opened
Year: 1989
Even though we saw big changes in the 1970's and 1980's, it wasn't until 1989 that Canada saw its first commercial casino open up. This was the Crystal Casino in Winnipeg, which was located in the Fort Garry Hotel.
It's interesting to note that places like Winnipeg were already hosting seasonal casinos from as early as 1986 (at the Winnipeg Convention Centre). But the first permanent casino in the country wasn't in business until 1989.
Online Gambling Begins
Year: 1993
Even though the internet wasn't much of anything in 1993, casinos were already looking to make their way online. While we saw such a fight in the United States to legalize online gambling, there was no such battle in Canada. Canadians were already flocking towards it in the late 1990's and nobody – federally or provincially – had a problem with it. It's been a good experience for customers from province to province, from coast to coast, the rules have been pretty clear-cut. If you want to play online, go ahead.
That's in stark contrast to the United States where things were in a gray area for many years. And now, we have some states that have legalized gambling, some which have legalized online and land-based, and some that don't allow either.
Mohawk Territory Kahnawake Gaming Commission Established
Year: 1996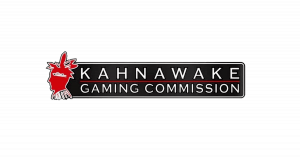 The Mohawk Territory Kahnawake Gaming Commission was established in 1996. From there, they were able to license and regulate poker rooms and online casinos. This was a huge moment in the history of gambling in Canada. Nowadays, they provide licenses to over 50 different gambling operators that represent more than 250 online gaming sites.
BC Lottery Corporation Launches PlayNow.com
Year: 2004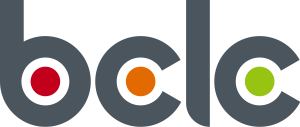 With the Canadian government seeing so many other websites (read: offshore) making good money with online gambling, the government decided to get in on the action. The British Columbia Lottery Corporation launched their own gaming site in 2004 called PlayNow.com. It provided legal gaming to residents of B.C. and Manitoba. However, the product was mostly inferior to the offshore offerings and it's always struggled to gain traction.
Modern Day
Year: Present
Casino gaming, sports betting and poker is no longer some type of small potatoes; this is now a million-dollar industry – if not hundreds of millions. The websites continue to innovate and offer better products for customers. Especially for those who want to play on the go through mobile. Poker rooms are now crowded with players. Sporting events are rarely watched without some type of action on the line (fantasy or sports wagering). And casino games continue to evolve with faster games and better graphics.
Online gaming has long had a smooth ride in Great White North. Given the liberal rules on the matter, this is one of the best places in the world to engage in online gaming of any type.
Our History of Gambling in Canada Sources