»

Fallsview Casino Resort: Review
Fallsview Casino Resort: Review
No one is a stranger to the array of wonders that Niagara, Ontario offers visitors. The "crown jewel" of these said wonders, the Fallsview Casino Resort, is the largest and most elegant gaming resort in the country. Having rebranded from Casino Niagara to Fallsview Casino Resort in 2003, the main feature is the 200,000 sq. ft. casino, boasting over 3000 slots and 100 gaming tables. They also hold an annual Fallsview poker tournament in collaboration with the World Poker Tour, which brings players from all over the country.  There is also a 30-story hotel with over 370 guest rooms, a full-service spa. For the guests looking to turn their Niagara Falls visit into an unforgettable experience, there are endless amounts of retail, entertainment and dining options.
Being one of the most popular casinos in Canada, we knew a Fallsview Casino Review was a must.
First Impression
Upon arriving at Fallsview, the atmosphere and views really do speak for themselves. The surrounding area of Niagara Falls is almost as enticing as the casino itself. But inside, it is buzzing with the energy of many first-time visitors along with seasoned pros. Fallsview Casino is very well-kept. Staff are extremely attentive in cleaning up after players in order to ensure a clean and pleasant visit. There is also plenty of signage to help you along your way, whether you be headed to the gaming floor or restroom.
Fallsview Casino Rewards: Player's Advantage Club
At Fallsview Casino, the loyalty program is the Player's Advantage Club. Perhaps the most disappointing part of the day, this club card claims to be the key that unlocks all that Fallsview has to offer. Initial sign up for the basic Fallsview Casino player rewards club is both easy and free, and has you entering the gaming floor in no time. Upon sign up, you are promised a couple of things: the first being a $10 credit that will immediately activate when you begin to play your first game. Make sure that your credit is applied, because in our case, it never presented itself, even after playing numerous games.
Fallsview Fact: Fallsview Casino Player Rewards used to include one free drink and free parking for your visit. They have since stepped away from this in order to make it seem less attractive to curious tourists and one-time visitors.
You are also supposed to be entitled to free parking, but we learned the hard way that this is entirely based off of play. Even after spending over 3 hours and $200+, there was still no qualification for this free parking. When prompting staff as to how much you had to spend in order to qualify, we were suggested to keep playing to find out. We opted out, but as a visitor, the decision is entirely yours. This is something to keep in mind when considering Fallsview Casino rewards.
Note: It is also an option to validate parking if you spend $50 or more at one of the restaurants on site, depending on what is available during your visit time.
Gaming Options
As mentioned previously, Fallsview has over 3000 slots and 100 gaming tables spread over 200,000 sq. ft. Whether you choose to visit Salon Privé, which awaits the most refined players with wagering as high as five figures, or Sapphire Room, which gives the ability to play to win on a variety of $5 to $100 denomination slots, there is something for everyone. For table games specifically, keep in mind that the pricing is steep. Most standard games have a minimum bet of $25. This may limit the amount of times you are able or want to play.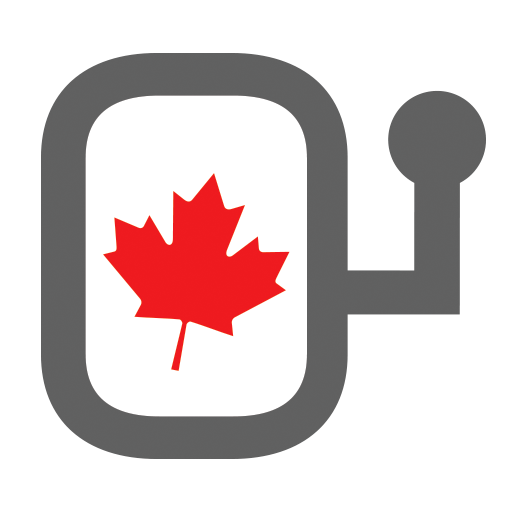 Table Games
When it comes specifically to table games, the standards like Baccarat, Blackjack, Craps and Roulette are available. There is also Electronic Hubs that allow for players to stand at terminals and play with a live dealer. In addition to these options, there are plenty of non-traditional and custom games like Casino War and Pai Gow Tiles. The dealers at these tables are attentive but not likely to go out of their way to provide new information or answer many questions if you have them. They may even act coldly if you happen to make a mistake or two, which happened in our case.
Slots
As for your Slot options, they are relatively simple and endless. If you're looking for something to fill your time, but not completely empty your pockets, there are plenty of fun options for you to indulge in like Tetris Super Jackpots and Roulette slots. With a mix of old and new, there is a great mix of machines on the floor that are sure to meet your needs. When it comes to using your Players Advantage Club Card in these instances, it's as easy as inserting it into the machine, waiting for validation and then making your deposit.
Food & Drink
The main hub to get drinks within Fallsview Casino is the Infinity Bar. It is located directly in the centre of the gaming floor. Service and selection when it comes to cocktails and beer is good, but it is important to note that there will be no free drinks offered. You are also unable to use your Players Advantage Club card for purchase at this specific bar.
As for food, there are more than 20 restaurants to choose from when you're starting to feel hungry. From steak & seafood to Chinese & Asian to buffets and delis, there is no shortage of options to choose from. Just be sure to check the hours of your preferred restaurant, as there were only what seemed to be 3 dining options available after 9p.m. This is surprising due to the volume of visitors this casino tends to have, especially later in the evening. Also prepare yourself to spend a chunk of your winnings when grabbing a bite, as all the Fallsview Casino restaurants are extremely pricey.
Accessibility at Fallsview
Accessibility is one of the most important aspects of a casino in our opinion. Everyone deserves equal opportunity to enjoy the casino experience. At Fallsview, the casino is all one level, so initial entry and exit will be no problem. There is also a plethora of electronic kiosks that provide valuable information and helpful navigation. That being said, very few tables and slots are accessible to those who use a wheelchair. From the perspective of those who rely on accessibility, Fallsview may not be the best option for your gaming needs. This is especially important when you think about the annual Fallsview Poker Tournament, as it is a large event that has accessibility needs.
So, should you go to Fallsview Casino Resort?
| | |
| --- | --- |
| Pros | Cons |
| Location | Free Players Advantage Club Card |
| Games Available | Accessibility |
| Amenities | Overall Price |
Pros:
Location is the first big pro for Fallsview. It is something that should be seen at least once in a lifetime. The atmosphere that Niagara has created in this area is one that cannot be beat.
Games Available is the second pro because that is exactly why (most) visitors are looking to stop by the casino. The sheer amount of games almost guarantees that anyone will be able to find something that they want to play.
Amenities is another pro because there are many options for those looking to take a break from the casino. Everything is so close by that visitors do not need to look far to find what they are looking for. With massive hotels, retail space and spas, there really is something for everyone.
Cons:
The Free Players Advantage Club card falls top of the cons list, simply because it does not deliver the way it claims to. It is unusable in places where it should make things easier (Bars and restaurants). And isn't always consistent when it comes to activating players initial $10 for signing up. There is also the parking which is an issue in itself maybe even separate from the card.
As mentioned in the review, accessibility is something that is extremely important when it comes to visiting a land-based casino. Yes, it is accessible for someone to enter the building. But not necessarily as easy for someone looking to actually play games, especially table games.
Price is one thing that is always high in a casino setting. That doesn't stop it from falling into the list of cons. Whether it be the minimum bet for the table games, or the absurd pricing of food, price should be considered when booking a trip to Fallsview.
Based off of our experience and our Fallsview Casino review, we give it 3 stars out of 5.
For more information on Niagara Fallsview Casino Resort, visit: fallsviewcasino.com