RGC, AIDP Join Forces For Responsible Gambling
The Responsible Gambling Council (RGC) is known throughout Canada for reducing the levels of problem gambling in the country. The non-profit organization is among the most well-known in its field. In February, the RGC then entered into a partnership with another gambling industry group, namely the All-In Diversity Project (AIDP). This aid-based organization focuses on diversity and inclusion.
While this partnership may not seem too significant in the gambling industry, it is nevertheless important in many ways.
One benefit is that it helps ensure that RGC's staff represents the diversity of the society it represents. But further, the AIDP can raise awareness about inequities in the treatment of problem gamblers, and identification of gambling issues. As well as ways to better address the various types of people who may need the help of the RGC.
A Strategic Responsible Gambling Partnership
The February AIDP and RGC partnership announcement marks a major step forward. It will help create a more diverse, inclusive and responsible gambling industry.
The first goal is to incorporate diversity and inclusion policies into the RGC's business strategy. This has been proven to help a business' bottom line. From there, the RGC 's position will be to work with others in the industry and share best practices. And finally, the RGC's providing data will facilitate the entire industry to become more diverse and inclusive.
AIDP Co-founder Christina Thakor-Rankin noted that the partnership will allow the group to "explore how diversity and inclusion and a lack of social, economic, cultural or religious awareness and unconscious bias can lead to 'blind spots' in our approaches to social responsibility and harm minimization."
And RGC CEO Shelley White agreed. As she explains, it is "vital to attract board members and staff that reflect the communities we serve."
What is AIDP?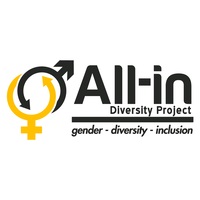 Launched in 2017, the AIDP was established to address many of the inequities that existed in most areas of the gambling industry. Thakor-Rankin and Kelly Kehn launched the AIDP to create a core source for information about the topic. They also did so as a means to collect data to monitor the industry in the hope of making it better.
By collecting data, setting benchmarks, and monitoring progress throughout the industry via multi-level partnerships, the AIDP could make a difference.
In addition to the AIDP producing an annual report, it works with firms to host events to explain diversity and inclusion to employees and staff. It also offers data that can be used to improve certain areas of the businesses, and even provides toolkits to help firms start making change.
The women said it best themselves. "We love this industry and want to see it succeed. (…) We believe that change is best led by industry itself and that if we can facilitate that chance with solid experience, business practice and collaboration, we can progress a lot quicker than on our own."
Some of the business leaders that joined forces with the AIDP early on include Caesars Entertainment, Microgaming, IGT, Paddy Power Betfair, Kindred Group, Gaming Innovation Group, Red Tiger Gaming, Addison Global and Scientific Games.
All Customers Benefit
The overall goal of the Responsible Gambling Council of Canada is to prevent problem gambling. It therefore behooves the organization and the people it seeks to help if the group is diverse and inclusive.
In providing information about problem gambling to various communities, for instance, it helps if that data comes from people who look like and sound like members of those communities. People are more willing to listen if they identify with the messenger. Furthermore, the group offering help is more likely to reach people if they know about those communities from first-hand experience.
A woman with a gambling problem is more likely to seek help from an agent or a therapist who is also a woman. The same is probably true for men, as human nature often dictates.
In addition, various cultures handle gambling and addiction very differently. Moreover, many first have to overcome stigmas and tradition in order to get help. With people in place at RGC who understands those rarities and differences, there's is therefore a better chance to help such people.
For more information about the Responsible Gambling Council, visit its "get help" page.
To find out more about the All-In Diversity Project, visit its home page.