How Online Gambling Has Evolved Over The Past Two Decades
20 years ago, nobody could have imagined the rate at which advancements in online gambling technology would have occurred. However, the improvements made over the past two decades have resulted in an explosion in online casino betting technologies that have completely transformed the industry. Since 1994, companies have been dueling to create the best possible online casino software. Now we have mobile gaming, cross-platform services, live dealer casinos, new payment options, virtual reality games, 3D products, and cryptocurrency acceptance. So how exactly have we evolved to this point in online gambling technology? Here is a closer look at online casino evolution over the past two decades.
The Early Days: Speed Issues, Trust Issues
From the early days of a little-known company called Microgaming to the arrival of 3G technology that allowed users to access a mobile betting site, a lot changed from 1994 through 2003.
The early days were interesting for online gamers as slow internet was a big factor. In the 1990's, dial-up internet limited what players could access and what sportsbooks could offer. With slow speeds, graphics had to be compressed to prevent serious lagging. Slow speeds also caused issues with making sure the games were secure.
Beyond just the early issues of computer processing and internet, there was a huge barrier for trust. Interestingly enough, online shoppers had to make bigger leaps of faith than gamblers. But it was still a bit of a jump for players to send their money offshore to a company they couldn't physically visit. Trust became very important to the offshore sportsbook brands. But in general, gamblers used to bet with bookies in back alleys, so this wasn't such a huge leap for them.
Mid 2000's: Advances In Computing Power, Internet Speeds Leads To Online Gaming Innovation
In the early 2000's, online gaming took off. Computers and laptops became more and more affordable, and internet speeds in developed countries started to rocket. We went from waiting for web pages to load to being able to download MP3's in the blink of an eye. It wasn't long after that internet speeds were blazingly fast. At least, in terms of what was necessary for online casinos to take off.
At the same time, remember that this push in innovation really helped online companies improve their offering. We went from basic casinos that merely allowed players to spin a few reels or play blackjack, to having the ability to really design an immersive experience. Around that time, we started to see some really beautiful slots being developed as well as Live Dealer casinos. Camera technology became cheap and online casinos could put one in front of a live dealer somewhere in the world. Then, players could log in and get a more realistic gaming feel.
For the customer, this was the tipping point where online gaming started to make sense. With so many jurisdictions forcing players to get in their car, drive for hours to reach the nearest local casino only to game for a little while. Then, they would have to drive all the way back home, so online gaming made sense. Why leave the comfort of your own home when the product in front of you is easily accessible and no longer inferior to what's offered at the casinos? The land-based companies had fought the online games off for years but the mid 2000's is when they started to lose to the online casino evolution in this regard.
Late 2000's: Mobile Game Arrives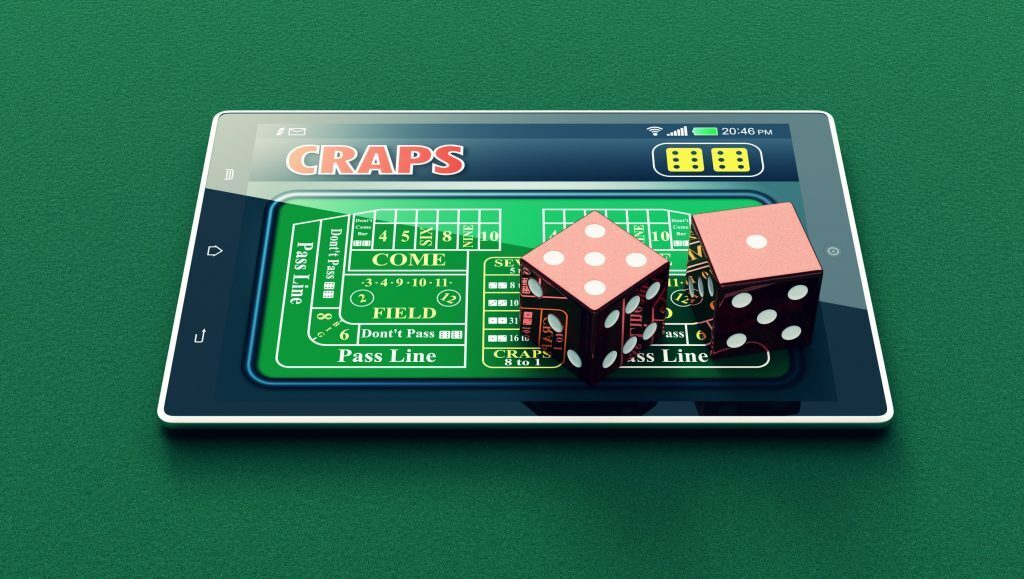 In 2007, the iPhone completely changed the way that we look at technology. The arrival of the iPhone and apps created a whole new way in which we move through the world. A phone changed from being a device that you simply make calls from to being a pocket computer. The advent of apps and GPS helped with productivity so much so that owning a phone went from being a nice-to-have to being a necessity in a modern society.
In terms of online gambling, it was also a gamechanger. Now customers could bet on the go, which was great news for those who invested in online casinos. It was also awful news for those who tried to shun them. Online casinos could now access offer their players access 24/7/365 from wherever they were. It was a win for everyone involved.
At first, the mobile gaming products that were released were quite clunky. Companies and their developers had to quickly adjust from coding gaming software for desktops and laptops, and start to figure out how to make things work on Android and iOS. Beyond just the basic operating systems, the whole functionality changed. Players would use a mouse and a big landscape screen on a desktop. Meanwhile, a smartphone is typically held in portrait mode and is used with fingertip presses. This forced a massive adjustment for online casinos. Not only would they have to have one online product for players to use via their computer, they now had to have separate options for smartphones. Also, the product had to offer the same functionality across all platforms.
This was not a smooth process and even to this day, new sportsbooks and online casinos sometimes struggle with their rollouts. However, the best gaming companies in the world have adjusted. Now, customers have access to incredible options from their smartphones.
Based on statistics released by the UK Gambling Commission in 2018, statistics showed that in 2017 a total of 51% of online betting resulted from mobile devices. This number is only going to grow in the coming years.
Improvement Of Speeds, Graphics In The 2010's
Phones and computers continue to get significant boosts in hardware. This is as all computer processing parts continue to come down in price. The cost of hard drives, graphics cards and RAM has plummeted compared to the costs in the late 1990's. This means online casinos can now assume that most of their customers won't experience much lag.
With that in mind, online casinos have really started to push the envelope for what's out there. Of course, players who do have older phones or slower connections will still be able to play basic games with no issues. Customers that do have the newest iPhones or Androids will get treated to some truly beautiful games. With impressive 4K screens and the latest graphics cards, players can dive into some really cool 3D slots that take things to another level. Companies now release new online slots each month and the games get more and more beautiful.
As the games improve, we're approaching a new tipping point in the online versus offline gaming experience. It's true that nothing will replace the Las Vegas experience. However, slots players have to ask themselves why would they play the regular, old school reels in a smoky casino when they can get more vivid colors, more enticing sub-games and bonus rounds, and see much better graphics online? The online games really come to life these days where the old school slots are starting to look like dusty VCR's or rotary telephones.
The Crypto Craze
One last aspect of the online casino evolution we'll talk about here has been the addition of cryptocurrencies to the mix. Crypto currencies are a new form of currency, which is strictly digital. After all, money is becoming more and more digital anyway. You might use a credit card and then pay it through online banking. Therefore, you might not even use physical cash in many transactions. Bitcoin and other crypto currencies build on that.
While we'll leave that aspect of things for you to explore, we'll tell you that cryptocurrencies have taken online gaming to another level. For many years, land-based casinos and old school minds in government have tried to close off online gaming. One of the ways they've tried to do it is through payment processors. With cryptocurrencies, they can't do that. Not only that, using something like Bitcoin allows for faster deposits and withdrawals. It is also a smoother process for both the customer and the company. It's really helped bolster the banking aspect in this realm, pushing forward the online casino evolution into a new era.