Durham Live Casino Proceeding Towards Municipal Permitting
Earlier this week, the company designated to operate casinos in the Greater Toronto Area, Great Canadian Gaming Corporation, announced that Durham Live casino would open its doors in late 2019. Located in Southern Ontario, the future casino set to be built at Church and Bayly streets, beat out stiff competition from a thriving contender, Casino Ajax.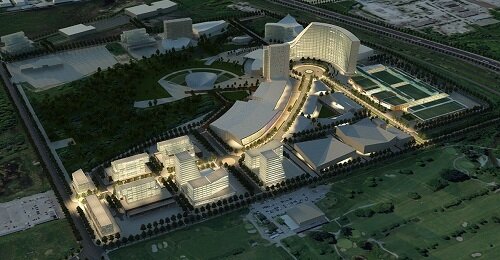 According to the City of Pickering, Durham Live Casino will consist of a five-star hotel, waterpark, convention centre, restaurants, film studios, office tower, boutique hotel, cinemas, and other attractions all in one. Speaking at length about how the Durham Region and the Province of Ontario as a whole stand to benefit from the venture, Pickering Mayor, Dave Ryan spoke of the 'unparalleled opportunity' the region would receive from the venture. Ryan went on to single out the key player that had a hand in helping bring the premier casino resort to the region, highlighting the developer – the Apostolopoulos family, Ontario Gaming GTA LP and the Province.
Pickering Community to Benefit from Durham Live
The future casino is expected to attract tourist by their millions and subsequently inspire economic development and significant job creation. In a news release, Durham Live is expected to create above 10,000 new local jobs. Moreover, the casino itself is expected to hire approximately 2,000 employees, including 1,700 new jobs.
Out with The Old, In With The New
The only blemish to the story rests on the fact that under provincial rules, there can only be one gaming facility in Pickering. Consequently, Casino Ajax has to close down once Durham Live casino is open for business. In an attempt to quell the brewing fire, Casino Ajax employees were assured jobs at the Durham Live casino resort. Casino Ajax has been operating since 2006, receiving revenue upwards of $61 million from the Slots at Ajax Downs, proving its case as one of the most successful casinos in North America.