»

Dawn of the Bread Online Scratch Card Game 2021
Dawn of the Bread Online Scratch Card Game 2021
Dawn of the Bread is one of the most interesting Canadian online casino games. This game is a scratch card style game. The theme of this game is based on zombies baking bread. Help the zombies bake zombie bread and maybe you will be rewarded with apocalyptic sized play out.
Besides the exciting payouts offered in this game, there are also awesome graphics. The graphics in the Dawn of the Bread scratch game are terrifying, and they are supported by an enjoyably horrific soundtrack. This game is a real thriller that can be enjoyed by all online casino gamers.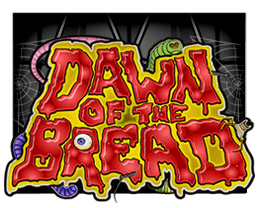 Features in Dawn of the Bread
In the Dawn of the Bread online scratch card, the undead is serving up ghoulish confectionery with delightful rewards. The game requires players to match three symbols on a card to win. There are six possible symbols that can appear on the card. Each card carries nine symbols. This game is one of the most original games that you may have ever played. The symbols in this online scratchie are authentically disgusting. They are all displayed in the baker's cupboard. These symbols are Beetles, Grubs, Red Eyed Rats, a set of Human Teeth, Human Heart, and an Eyeball. These symbols are the ingredients of the Zombie bread.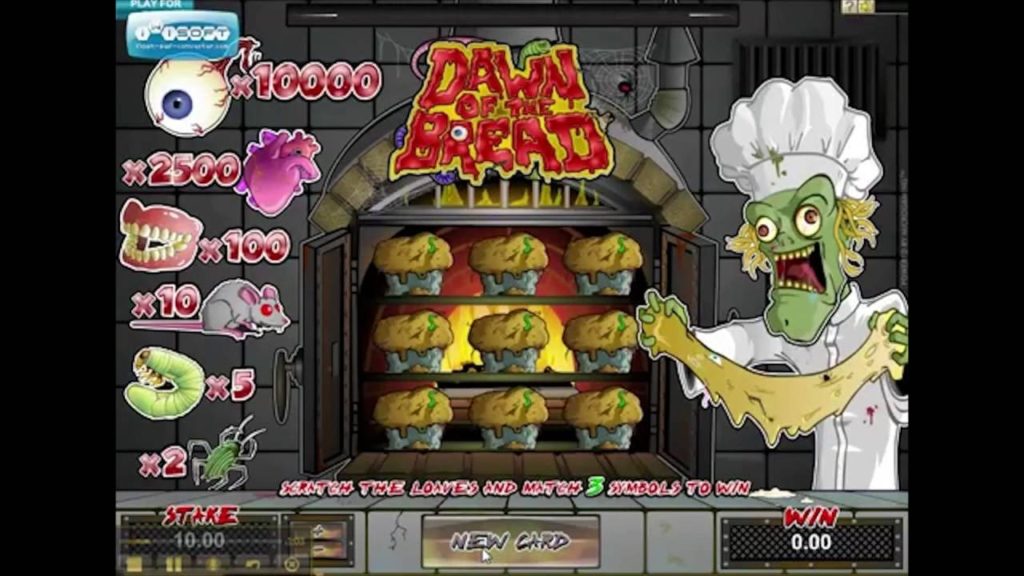 Get three Beetles on a scratch card to get the lowest payout offered in the Dawn of the Bread online scratchie. This is a 2x multiplier on your bet. The payouts skyrocket to a maximum win of 10,000 times your bet. To get this prize, you will have to scratch three Eyeball symbols on a single card.
Another Zombirific feature in this game is the betting range which is sufficiently large. Players can get a card from as little as CAD$0.50. The highest coin size in this game is set at CAD$10.00. This means a feast with the Zombies can leave you a chilling CAD$100,000.00 richer.
Dawn of the Bread at Maple Casino Approved Casinos
This game is easy to play and win, which is why it has become a favourite at Canada Online Casinos. You will be thrilled when you choose to bake with the Zombies in the Dawn of the Bread online scratch game.