Vegas Reinventing Slots for the Next Generation
|
In order to adapt to changing times, even a gaming mecca was launched as Las Vegas needs to make changes. As the millennials come of age and start entering the world of gambling they're looking for something a little different from their parents. They were raised on skill-based video games, and traditional slots are not enough for them.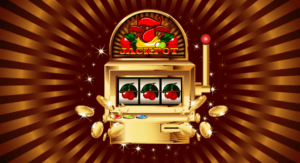 The Washington Post recently reported that a state Senate committee in Nevada is considering a bill that would allow casinos to add more skill-based gambling. "playing Angry Birds, but for cash", as The Post put it, on top of traditional games of chance. Game developers adjust their strategies and their games' mechanics accordingly to make them more than repeatedly pressing a single button. Enjoy playing new and improved slots at your favorite CA casino. There are lots of features that players will get access to and enjoy the games even more. Don't miss out.
Vegas Slots
David Chang, chief marketing officer for Gamblit Gaming, told The Post, "Slots today are designed entertainment experiences, but for a completely different demographic, and that's people that grew up with slot machines." He quipped that there was as much chance of millennials getting into slot machines as there was of grandmothers getting into Halo.
The old classic games such as blackjack, poker, and roulette are still well known to young generations and they are expected to remain so. There is a social aspect in those games which appeal to anyone – and the skill aspect will always be a strong drawcard. Slots, however, are still the biggest money-makers in casinos worldwide and in Vegas, the average age of visitors is getting younger. Nevada's Gaming Control Board chairman A.G. Burnett told The Post, "The old style of slots simply needs to change. This means adding skill and social elements to the slot mix."
David Chang explained that millennials lack the focus that casinos have relied on, where players spend time sitting at a slot machine. Rather, they take a number of streams of entertainment and casinos games will increase the need to cater to that. Players can now play amazing slot games and win big prizes as well. There is more coming your way. watch the space.
Of course putting together a skill aspect into gambling does present one serious challenge in that players, either through natural ability or practice, could become so good that the casinos end up consistently losing. This means that game developers have to strike the perfect balance with the entertainment elements of skill-based gaming while maintaining the house advantage through a superior element of old-fashioned blind luck. A lot goes into making games that players will love and enjoy.