Research Shows that Online Gambling is Not as Addictive
|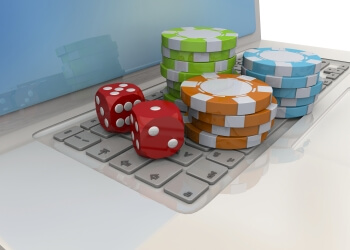 Those opposed to online gambling have long laboured the same point, that having access to a casino at any time through their mobile devices or home computers regularly leads to a gambling addiction. New research, however, has shown that this is far from true.
A series of studies recently conducted by the Harvard Medical School's Division on Addiction has shown that there is no evidence that online casinos fuel problem gambling any more than other forms of gambling. Of the 4,000 online gamblers sampled, only a small minority of between 1% and 5% exhibited intense gambling behavior that exceeded the rest of the sample, reported the Mirror.co.za.
The study's authors say that this percentage is in line with most other forms of gambling, which have remained constant for the last 35 years. This is in spite of a massive increase in the availability of casinos via the internet, and more recently, mobile devices. Here then is evidence that even if gamblers choose an online platform with 24/7 availability, the vast majority have enough self-control to know when enough is enough. This entirely deflates the key point put forward by groups such as the Coalition to Stop Internet Gambling, which posit that, in the words of the group's main backer, Sheldon Adelson, "(Online gambling) is a threat to our society – a toxin which all good people ought to resist."
An article featured in the U.S. news publication The Atlantic referred to another study by researchers at the University of Guelph in 2006 which found that a specific type of casino design and layout made people want to gamble more, in a way that online casino platforms are unable to replicate. Referring to 'playground' design (distinguished by warm colours, green space, flowing water, and highly prominent and decorative gambling equipment), one of the authors of the University of Guelph study reportedly told the New Yorker, "gamblers in a playground casino will stay longer, feel better, and bet more. Although they come away with bigger losses, they're more likely to return." The Atlantic article also referred to the sense of community that gamblers feel when inside an establishment as a factor, whereas social interaction between gamblers online is usually impossible.
Of course there will always be those that gamble too often and bet more than they can afford, as with any form of gambling, but online casinos take proactive measures to assist them and are extremely conscious of not exploiting them. Online casinos use self-exclusion policies, where players can bar themselves if they feel they have lost control. Exclusion periods range from 24-hour 'cool-off' periods, to permanent restriction. They can also implement deposit limits, restricting the amount they are able to deposit and spend on either a daily, weekly or monthly basis. Similar restrictions can be difficult for brick-and-mortar casinos to enforce.