Pennsylvania Officially Legalises Daily Fantasy Sports
|
Daily fantasy sports are now officially legal in Pennsylvania. The Pennsylvania Gaming Control Board (PGCB) announced the news this week, after legalising DFS on Saturday.  Sites offering daily fantasy sports will be regulated and overseen by the board.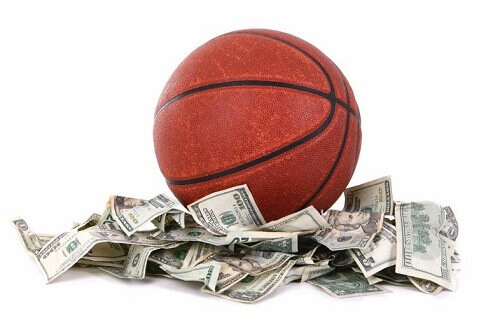 Daily Fantasy Sports in Pennsylvania
According to an announcement made by the PGCB this week, daily fantasy sports contests are permitted in Pennsylvania as of April 28th. The gaming regulator said any players who participated in daily fantasy sports with a licensed site will not notice any difference in their game play and they will not have to re-register.
"As far as the game participation for the player, they're really not going to see anything different than they have before," said Gaming Control Board spokesman Doug Harbach on Tuesday.
Although daily fantasy sports competitions were somewhat illegal until last weekend. Betting websites had continued to serve the gaming market with the tolerance of authorities – that is; before and after the enactment of the state's DFS legislation. From now on, any operator who will serve the market in Pennsylvania without a licence from the PGCB will be breaking the law.
Top Participating Sites
So far, there are six operators holding DFS licenses from the PGCB, including some of America's top popular brands. Each operator forks out $50, 000 for a five year licence, and is taxed 15 per cent of gross revenue. These operators are:
FanDuel Fantasy Draft
DraftKings
DRAFT
Boom Fantasy
SporstHub
FastPick
Other famous operators not on the list, like Yahoo DFS, said they had applied for their licences.
About: Daily Fantasy Sports
Daily fantasy sports are different from traditional fantasy sports where friends create their own circle and compete over the course of a sports season. In DFS, participants pay an entry fee to partake in contests and receive a payout.
Interestingly, courts consider daily fantasy sports a game of skill and not gambling. The money spent by players is considered an 'entry fee' and not a 'bet', this according to Mr Harbach. The objective of making the games legal was not for formality but "candidly, to collect tax revenue." Well, more or less – this is great news for the online gambling market!