NetEnt Games Go Live with British Columbia Lottery
|
When looking at games developed for the most popular Canadian online casinos, one name pops up time and time again. NetEnt is a leader in the digital gaming entertainment world. It has been designing and introducing internet casino games since the mid-1990s.
The news that NetEnt partnered with IGT (International Game Technology) to provide games for British Columbia Lottery Corporation (BCLC) was a milestone for the developer, which had been seeking to expand further across North America. But it was no surprise that the business relationship happened nor that it took shape so quickly.
By the end of September 2018, the games were live and ready for BCLC customers to play.
What is NetEnt?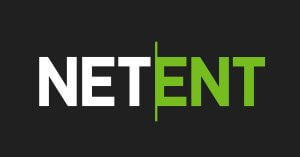 NetEnt specializes in internet casino software. Its library of games now consists of more than 200 titles. These have been licensed to more than 170 online casino operators around the world.
The publicly-traded company is, by virtue of its business model, accountable to its customers and their customers. But NetEnt has always taken its role seriously and committed to using the top technology to produce the highest-quality games, as per its mission statement. There was no attempt to create games with flash but no substance, only the goal to grow its customer base over time and based on reputation.
And the company has grown since its founding in 1996. It now has offices in Malta, Sweden, Ukraine, Gibraltar, Poland, and the United States. There are more awards on those office shelves than most. From recognition by EGR and Global Gaming Awards to honors for its contributions to women in gaming, NetEnt stands out as a unique company in a massive industry.
Customers will recognize some of its game titles, with names like Starburst and Gonzo's Quest among them. But they have also partnered with brands to offer games like Guns N' Roses, Jumanji, Planet of the Apes, Invisible Man, and the ever-popular Mega Fortune.
NetEnt, IGT, and BCLC
When NetEnt first partnered with IGT in 2015, the agreement was for IP patent cross-licensing in the North American market. IGT's long history with slot games and features merged with NetEnt's online casino experience gave both companies access to ideas and techniques that worked together well.
Since then, NetEnt and IGT have worked together in numerous markets, but the North American one remained a priority. NetEnt wanted to welcome more Canadian customers to its library of offerings, and the partnership with BCLC did just that. And by the end of September 2018, the deal was not only done, but the games were live through BCLC via IGT Connect, the integration solution that gave BCLC access to a wide variety of NetEnt online casino games.
Hailing Hillman
Therese Hillman has only been the NetEnt Group CEO since May 2018. However, she had spent the previous two months before that as the Acting CEO when Per Eriksson was removed from the top job after an underwhelming final 2017 financial report.
Hillman had been the Chief Financial Officer of NetEnt since January 2017. She had previous experience with several gaming companies, including Unibet.
It didn't take long for Hillman to make big moves for NetEnt. Within just a few months, NetEnt had entered the newly-regulated Portuguese market with PokerStars Casino, and gone live with online casino games in partnerships with Hard Rock and Ocean Resort in New Jersey. They then partnered with Norsk Tipping in Norway, and applied for a Pennsylvania online gaming license. Finally, games were launched in the new Lithuanian regulated market.
One of the biggest steps for NetEnt under Hillman's leadership, though, was the new affiliate business. The beta launch took place in mid-September. It gives players the chance to try out all NetEnt video slot games. Meanwhile, they connect with operators like Leo Vegas and Casumo Casino.
The launch of games with IGT and BCLC in Canada was yet another notch in Hillman's belt. It is very impressive, less than six months into the job. "Launching our games to players in British Columbia is an important milestone for us in our expansion in North America," Hillman said. "Entering regulated markets is a vital part of our strategy going forward, especially within the WLA segment. I am sure that our exciting games will be much appreciated by BCLC's players."