Live! Casino & Hotel to Receive Outdoor Gaming Area
|
Maryland, America, home to Live! Casino & Hotel will be the first of its kind to boast an outdoor gaming area within the state.
The Gaming area, fondly named Orchid will be host to a gaming and smoking patio. More so, the area will feature both slots and table games for casino players. Additionally, there will be Ticket In/ Ticket Out (TITO) tables.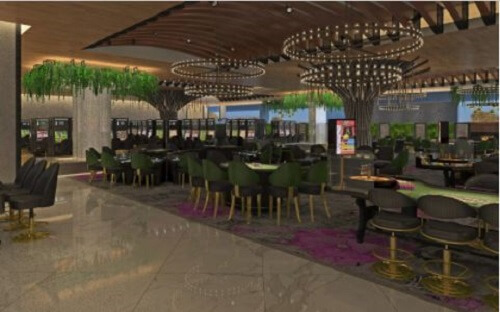 Live! Bringing Firsts to the State
Not only is the outdoor gaming area a first to the state thanks to Live! Casino, but the TITO tables as well. These TITO tables make gambling far more convenient for casino patrons as they do not have to constantly walk up and down to cash in their chips.
The question on everyone's lips is, when is the outdoor gaming area going to be opened to the public? Well, according to the website of Live! Casino, the gaming area, is scheduled to open on the 1st of May 2018, just a few short months away.
Live! Casino's President, Rob Norton mentioned that the Orchid outdoor gaming area is one of the casino's latest evolutions. He goes on to say that they are continually looking to create an engaging and environment whereby their guests feel welcome.
What Does Live! Casino's Orchid Have on Offer?
Norton boasts that the space is breathtakingly beautiful. More so, players have access to an array of cigars and spirits that they can indulge in while playing their favourite slots and table games.
There is a selection of12 different live action casino games tables to choose from when you enter into the outdoor gaming area. Players can choose from games like Roulette, Baccarat and Blackjack as well as an array of electronic table games. These table games, have what is known as 'dealer assist' and can be found on games like Blackjack, Roulette, Craps and Baccarat. If you prefer to indulge in slot machines, then there are over 150 of them to choose from alongside video poker which bet sizes range from CA$0.01 to CA$12.71. This means that players with both small and large bankrolls will be satisfied playing these games.
If you appreciate a good drink every now and then, you will love the collection of spirits made available to you. One of which includes a few barrel-aged cocktails. More so, guests get to enjoy this on luxurious lounge-style seating. If that wasn't prestigious enough, Orchid offers premium cigars which have been curated by Live! Casino's own cigar specialists. The cigars will be kept in humidors inside the bar.
Look and Feel of Live! Outdoor area
The casino has decided to stick to a theme of the four elements, water, wind, earth and fire, to which they have scattered visuals around to confirm the theme. They have done so in such a way that makes the surrounding area look phenomenal.
In addition, the hotel will also be receiving some TLC with 310 new guestrooms. This will include 52 suites as well as an event conference centre, a concert venue that can seat up to 1500 patrons. Further, when it comes to appealing to matters of the stomach the hotel will be kitted out with restaurants and gelato bar. Not enough for you? Well, then you can feel free to get some spa fitness or retail therapy at the facilities made available to you!