Insider Trading Charges Against Former Online Gambling Mogul David Baazov gets Tossed
|
In 2016 David Baazov, the golden boy of the online gambling industry and CEO of Amaya was charged for insider trading. The charges stem from the 2014 purchase of PokerStars that amounted to CA$4.9 million.
The purchase subsequently resulted in Amaya morphing into the world's biggest public online poker company! The purchase also led to the rebranding of the company from Amaya based in Montreal to The Stars Group now based in Toronto.
Quebec's securities regulator, Autorité des marchés financiers (AMF) charges against Baazov included influencing or attempting to influence the market price of Amaya's securities. However, David Baazov, Yoel Altman and Benjamin Ahdoot all pleaded not guilty to the 2016 charges. The trial had only seen six weeks in the courtroom before the charges were tossed.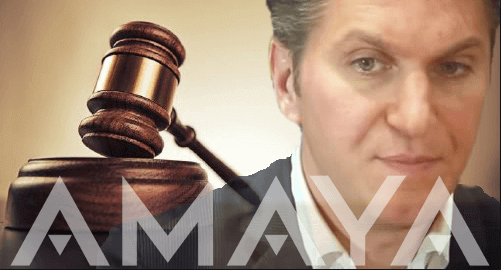 Third time lucky for David Baazov and Co
The AMF incorrectly shared more than 300 000 documents with the defence. Then, requested that those documents be returned as it was not meant to be shared. Late May, it was apparent the AMF's mistake would provide substantial grounds for the charges to be stayed.
After two failed attempts at having the charges tossed, the defence was successful and even cited popular Hollywood movie and online slot Men In Black. The defence argued abusive procedure and stated that "the repeated errors committed by the AMF in a matter wholly within its control lead to the inevitable conclusion that only a stay of proceedings can put an end to these abusive proceedings."
Quebec court Judge, Salvatore Mascia ruled in favour of the defence; in a statement that took him two hours to deliver. Mascia's statement put the blame entirely on the AMF and their actions. He said: "certain good faith errors in disclosing evidence are to be expected, but there are limits." He added that the "repeated errors made by the AMF were preoccupying and displayed a lack of rigour."
Conclusion
Following the judge's decision, AMF released a statement that included "we are going to analyse the judgement very closely as well as asses the pertinence of filing an appeal." Meanwhile, all three defendants released statements that read: "we agree with the judge and are happy with the decision."