Choctaw to vote on a new proposed casino
|
The Mississippi Band of Choctaw Indians will tomorrow, November 15 2017, vote on whether they approve of the tribe's fourth casino. The tribe currently owns three casinos namely; Golden Moon and Silver Star casinos based in Choctaw, and the Bok Homa Casino which is sitting near Laurel.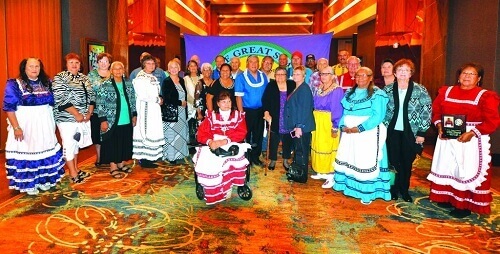 The projected Choctaw Casino
According to reports, the Choctaw Indians Chief, Phyliss Anderson, has been –for several years – pushing for a new casino. And only in January this year, the tribe's council approved her recommendation. Anderson anticipates that the new casino will pilot an estimated $50 million in annual revenue. The chief also believes the casino would create more than 250 jobs.
The Choctaw tribe consists of nearly 11, 000 members. And if they vote in favour, the new proposed casino will be built in Red Water, Mississippi.
Opposition for new Choctaw Casino
Regardless of Anderson's points that the casino would generate revenue and bring about new jobs; others within the tribe oppose the construction of the new casino.
Barry McMillan, a member of the Tribal Council who pushed for the vote, cited that building a new casino would cannibalize the two existing casinos owned by the tribe in Choctaw. According to a study conducted for the tribe, both casinos would lose an estimated $18 million to the new casino, and some employees would lose their jobs.
McMillan also questioned as to why Anderson would propose a casino that would be built in her hometown. He further pointed out that if the tribe favours a new casino, then a new location should be picked for the construction.
Anderson's words
Anderson has since fully backed her suggestion, citing the growth in members of the tribe. Since its creation in 1994, the Mississippi Choctaw population grew double the size and over. She says: "with the growing population and over 50 percent of the population under 25, the need for jobs is there.  This casino will allow us to use those funds to reinvest back into the tribe for government services".
The tribe sponsors its tribal members with education scholarships once in college. To date, the tribe has spent over $50 million of the gaming funds in college tuition.
Anderson further cites that the casinos have provided for the health, fire and police departments in the state. Not to forget funding for the tribal recreation, including sports leagues. The tribe has been and still is involved in community building projects using the casino funds.
Anderson promises fairness in the election process. The elections are set for Thursday.